Talking about sustainable vending today implies thinking about three lines of work. Vending operators face a series of challenges to make vending a friendly industry with the environment and with healthy products .
Sustainability can be thought of as a series of actions or characteristics that seek to ensure the needs of the present without compromising the needs of the future. In this sense, we can say that sustainability implies thinking of present actions that satisfy the needs but foreseeing the impact they can have in the future and seeking to diminish it in its minimum expression.
In that sense, we can list three key points when implementing some aspects of sustainable vending.
The first aspect has to do with the waste generated in vending machines. From the disposable cups to the plastic trays and wrappings, the challenge is to minimize this type of materials. The main idea is to start implementing other containers that are recyclable or reusable. In this line, we also talk about thinking about machines with technologies or processes that use less energy, that save water or light or that work with renewable energies.
The second is related to the implementation of logistics strategies that reduce transport, production and maintenance costs. In this way, the sustainability of the company is achieved and allows us to continue thinking about strategies that allow us to continue reducing costs.
Finally, sustainability also refers to the products offered in the machines. Thinking about healthier foods is also making the industry sustainable. From the boom of healthy living, to think of environmentally friendly, fresh and organic manufacturing products is an important point for the industry.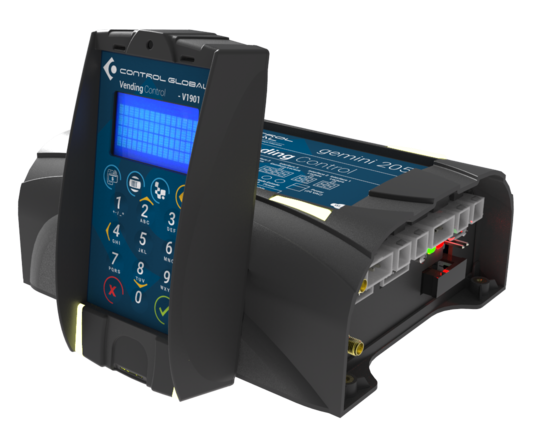 Control Global – Vending Control
Eduardo Arnold, Co founder & CEO of Control Global. Our creativity allows us to improve efficiency in order to increase productivity and reduce costs. That is why we are specialists in telemetry and process automation. And this is achieved with integrated information and technology.
Our services:
* Telemetry Control
* Vending Control
* Access Control
* Laundry Control
* Development
* Consulting