THE NATIONAL CHILDREN'S CANCER SOCIETY (NCCS) EXPANDS CHARITY VENDING PROGRAM TO INCLUDE FULL LINE MACHINES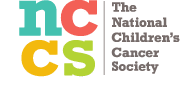 LOUIS, MO The National Children's Cancer Society has expanded their charity vending program to include full line machines along with its bulk machine and honor box program.
The organization's charity vending program has generated over $5 million since its inception and is an important revenue source for the organization.
Since 1987, the NCCS has provided over $62 million in financial support to more than 38,000 children with cancer.  "Through licensing agreements with full line vendors, we are hoping to grow our vending program and help even more families battling childhood cancer," said NCCS President & CEO Mark Stolze.
For more information on the NCCS charity vending program, visit www.theNCCS.org/vending or contact Shirley Pye at spye@thenccs.org /314.446.5223.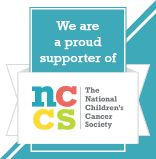 About The National Children's Cancer Society
The National Children's Cancer Society provides emotional, financial and educational support to children with cancer, their families and survivors. To learn more about the NCCS and its support services, visit thenccs.org. The National Children's Cancer Society is a 501C(3) organization that is proud to meet all of the Better Business Bureau's "Standards of Charity Accountability," and is a Silver Participant on the GuideStar Exchange, the world's largest source of information on nonprofit organizations. To contact the NCCS, call (314) 241-1600. You can also visit the NCCS on Facebook at https://www.facebook.com/thenccs.
---

| Home | Vending Technology News | More News | Vending Newsletter sign up | Questions? Contact us | email press release | See more: Vending Charities |