The Entertainment and Education Group (TEEG) implements Embed throughout 50 new locations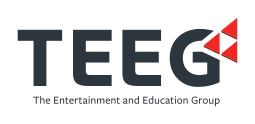 Singapore, November 5, 2018 – TEEG continues to lead the way in FEC innovation with the announcement that they're implementing state-of-the-art debit card and revenue management solution, Embed in 50 new locations.
The Entertainment and Education Group (TEEG) owns over 280 Family Entertainment Centers (FEC) spanning 7 countries across the Asia Pacific Region. TEEG's recent acquisition of Ardent Leisure's Bowling and Entertainment division (BCA network) comprising AMF Bowling, King Pin and Playtime brands, saw TEEG seeking a centralized technology solution.
The roll out of Embed to each of these 50 locations allows for greater efficiency. With the one system across all brands TEEG can offer customers a seamless experience enabling access to all brands with one card.
"We are looking forward to one common system which will allow us to gain internal efficiencies and effectively utilize the valuable data Embed provides to improve the customer experience," said John Boyd, Group CIO from TEEG.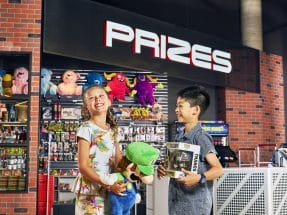 Luke McKimmie, COO of Embed commented, "This is an exciting direction for both TEEG and Embed.
The alignment between each group is perfectly timed for Embed to introduce its latest technologies of our universal games database and centralized games management, along with the Toolkit infrastructure we are deploying. This is a great opportunity to illustrate the advantages of using Embed over a large estate and a privilege to work closely with the TEEG team to leverage these solutions and develop ongoing value for their customers."
The FEC industry is currently undergoing a phase of change in which technology solutions must meet best practices and customer expectations. Great technology is key to running a successful FEC. With a move to a centralized Embed system offering streamlined processes and easier ways for customers to purchase and play, TEEG is keeping one step ahead of the curve.
Embed's depth in industry experience is leading the way in the FEC and Amusement sector with the release of innovative tools that allow businesses to streamline internal processes, enhance customer service offerings and recognize increased revenue opportunities.
About Embed


Embed, a subsidiary of out-of-home entertainment leader Helix Leisure, provides total operating solutions for any entertainment facility, by utilizing their robust understanding of the industry which stems from over 60 years of operating experience. With offices in the USA, UAE, Singapore, and Australia, they are committed to delivering seamless and elegant user experiences for their customers, backed by class leading customer support. Embed Systems allow for admissions control, machine monitoring, cashless operation of games and attractions, retail, food and beverage sales, loyalty systems, full prize redemption management, and integrated event scheduling. For more information, please visit www.embedcard.com.
Follow Helix Leisure on LinkedIn for more updates: https://www.linkedin.com/company/helixleisure
About TEEG
Jointly owned by Quadrant Private Equity and the Steinberg family, TEEG recently acquired the international business of Timezone Group which operates 200 Family Entertainment Centers across the Asia Pacific Region. TEEG is looking to invest in the growing opportunity in the Leisure and Learning space throughout Australia and Asia.
Quadrant Private Equity is one of the leading private equity firms with a track record of successful investments since its inception in 1996. Quadrant has extensive investment experience, having led 59 investments in the 7 funds (with 51 exits) across a range of sectors including retail, healthcare, media, consumer foods, financial services and other sectors. Quadrant's investors include leading Australian and global superannuation funds, and sovereign wealth funds. Many of these investors have been investors across multiple Quadrant funds.
---

Home | Vending Technology News | More News | Vending Newsletter sign up | Questions? Contact us | email press release
Call us at 1-800-956-8363 or POST YOUR COMPANY