ShelfX Unattended Retail Fridges now accept VENMO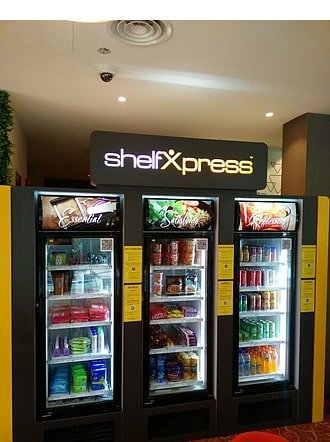 You can now use your Venmo app to purchase products at ShelfX fridges. You do this by searching ShelfX on Venmo or by scanning a QR code displayed on the fridge. You then send $10 to ShelfX which will create an account in your name. To open the fridge, enter the fridge's number in the Venmo note before sending funds.
The door will unlock in about 10 seconds.
"As long as you keep a balance of $10 and above you can open the fridge and take whatever you want" says Ran Margalit, CEO of Shelfx.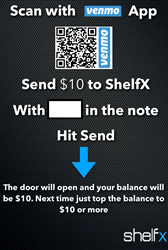 "This allows operators to accept Venmo on existing fridges today without the need to install any new hardware. If customers decide that they want their balance back, we Venmo the balance back to them, it is very simple. It puts ShelfX as a user company of different fintech solutions in the mobile payments world."
Established in 2011, ShelfX now operates in 18 countries and counting. ShelfX fridges can be found in hospitals, universities, work places, train stations and recently, in airports and golf clubs. The fridges are completely unattended and can sell any kind of product.

Unlike a traditional vending machine, customers swipe a credit card or send Venmo and then the fridge unlocks. They can take products, read nutritional facts and can put them back if they like. Customers can even take more than one product at a time. Once the door is closed, the customers are charged for what they took. ShelfX has processed more than 4 million transactions so far. ShelfX is ecofriendly and does not use RFID stickers on the products.
For more information, visit shelfx.com, Email Ran Margalit at ran.margalit@shelfx.com.
Office +1(720) 897-7731 or 1-855-4-SHELFX (474-3539).
---

| Home | Vending Technology News | More News | Vending Newsletter sign up | Questions? Contact us | email press release
Also see: Software Companies | Technology Companies | Micro Markets | Distributors | Machine Manufacturers | Vending Companies USA
VENDING YELLOW PAGES DIRECTORIES:
Call us at 1-800-956-8363 or POST YOUR COMPANY