People on the Move at Embed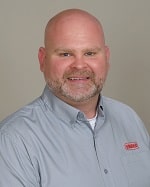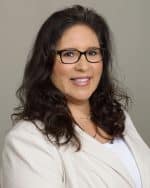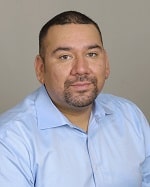 Dallas, August 10, 2018 – Enhancing its commitment to supporting customers, Embed's US office has promoted key personnel to new positions in the organization.
Danny Mondragon now oversees all Embed system deployments, remote or on-site, as Head of Installations. Also, two former project managers have assumed newly-created roles: Salena Cigan is Embed's Head of Customer Onboarding and Martin Baugh is the new Strategic Partnerships Manager.
An eight-year company veteran who began as an installation technician, Mondragon knows what it takes to get a new site up and running smoothly. For the past three years he has honed his expertise as Remote Installations Manager, streamlining the process and earning a reputation for his dedication to customers. As Head of Installations, he'll ensure that both on-site and remote installations are completed to customers' satisfaction and ready to generate profits from opening day onward.
Salena Cigan has made her mark after just 18 months with the company, showing great aptitude in putting customers first and managing multiple projects. As Head of Onboarding, she focuses on enabling customers to have a seamless, stress-free experience when partnering with Embed. She manages the entire pre-installation process from the scheduling of the installation to the shipping of equipment and arranging for customer training. "My goal is to delight our customers and serve as their advocate," said Cigan.
Martin Baugh has spent the past five years in various roles at Embed and will begin as Strategic Partnerships Manager on August 31st. He'll be handling the complex requirements of Embed's largest accounts to make sure their needs are met and expectations exceeded. "Martin's project management skills, his ability to establish trust and relationships with our clients, coupled with his technical and product nous made him the obvious choice for this position," said Renee Welsh, Chief Executive for Helix Leisure's Solutions Group.
For more information, visit www.embedcard.com.
About Embed
Embed, a subsidiary of out-of-home entertainment leader Helix Leisure, provides total operating solutions for any entertainment facility, by utilizing their robust understanding of the industry which stems from over 60 years of operating experience. With offices in the USA, UAE, Singapore, and Australia, they are committed to delivering seamless and elegant user experiences for their customers, backed by class leading customer support. Embed Systems allow for admissions control, machine monitoring, cashless operation of games and attractions, retail, food and beverage sales, loyalty systems, full prize redemption management, and integrated event scheduling.
For more information, please visit www.embedcard.com.
Follow Helix Leisure on LinkedIn for more updates: https://www.linkedin.com/company/helixleisure
---

Home | Vending Technology News | More News | Vending Newsletter sign up | Questions? Contact us | email press release
Call us at 1-800-956-8363 or POST YOUR COMPANY