Parlevel and IVA Partner to Increase Worldwide Vending Efficiency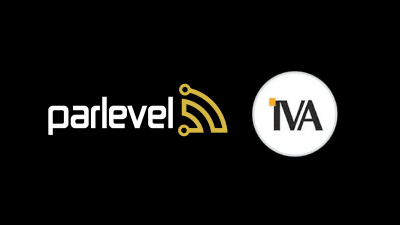 Parlevel Systems, the technology provider of the most productive network of vending, coffee and micro markets operators in the world, and the International Vending Alliance (IVA) have announced a preferred partnership to offer technology solutions to IVA members worldwide.
IVA, the world's largest network of regional leaders in vending and micro market operations, and Parlevel have partnered to provide technology services to IVA operators to help them spend less, sell more, and manage their operations more efficiently. IVA will offer Parlevel's Vending Management System (VMS) and a suite of mobile applications to its potential and existing member base, which currently covers over 70 countries and an installed base of over 1.9 million machines.
IVA operators have access to Parlevel's Vending Management System to run their businesses more efficiently. Operators can improve their bottom line with Parlevel's prekitting application, warehouse module, and product spoilage tracking. Additional features like smart routing, product merchandising, and stockout reduction will enable IVA operators to increase sales while improving customer satisfaction. Operators can also access an array of tools to increase control and improve accountability such as machine service tracking, cash accountability reports, and robust mobile applications.
"Parlevel provides services to operators in 15 different countries – giving them access to powerful management applications and customer support services that are second to none" said Alan Munson, chief commercial officer at Parlevel Systems. "Our tools are already the backbone of hundreds of companies of all sizes around the world. Through this partnership, Parlevel looks forward to helping IVA operators become world-class organizations."
"We are working on a new ecosystem in vending for IVA operators which will change the classic vending business model," said Martijn van den Hazenkamp, chief executive officer at the International Vending Alliance. "A sophisticated and future proof VMS system is a key element in our vision of the vending business of IVA members. With Parlevel, we are confident to have found a partner offering a proven & open system which will help us bring vending operations into a new era."
Parlevel is committed to help IVA members spend less, sell more, and improve their operations. IVA operators can connect to the Parlevel's VMS with hardware they may already own or via SmartBox manufactured by Jabil based on intel reference design for Smart Vending. A customer success team is available to support rapid implementation and training to ensure positive results and significant ROI.
For more information on Parlevel Systems, please visit parlevelsystems.com
---

| Home | Vending Technology News | More News | Vending Newsletter sign up | Questions? Contact us | email press release
Also see: Software Companies | Technology Companies | Micro Markets | Distributors | Machine Manufacturers | Vending Companies USA
VENDING YELLOW PAGES DIRECTORIES:
Call us at 1-800-956-8363 to POST YOUR COMPANY, or QUESTIONS?