Palace Vending, Coldtainer, Customer Approved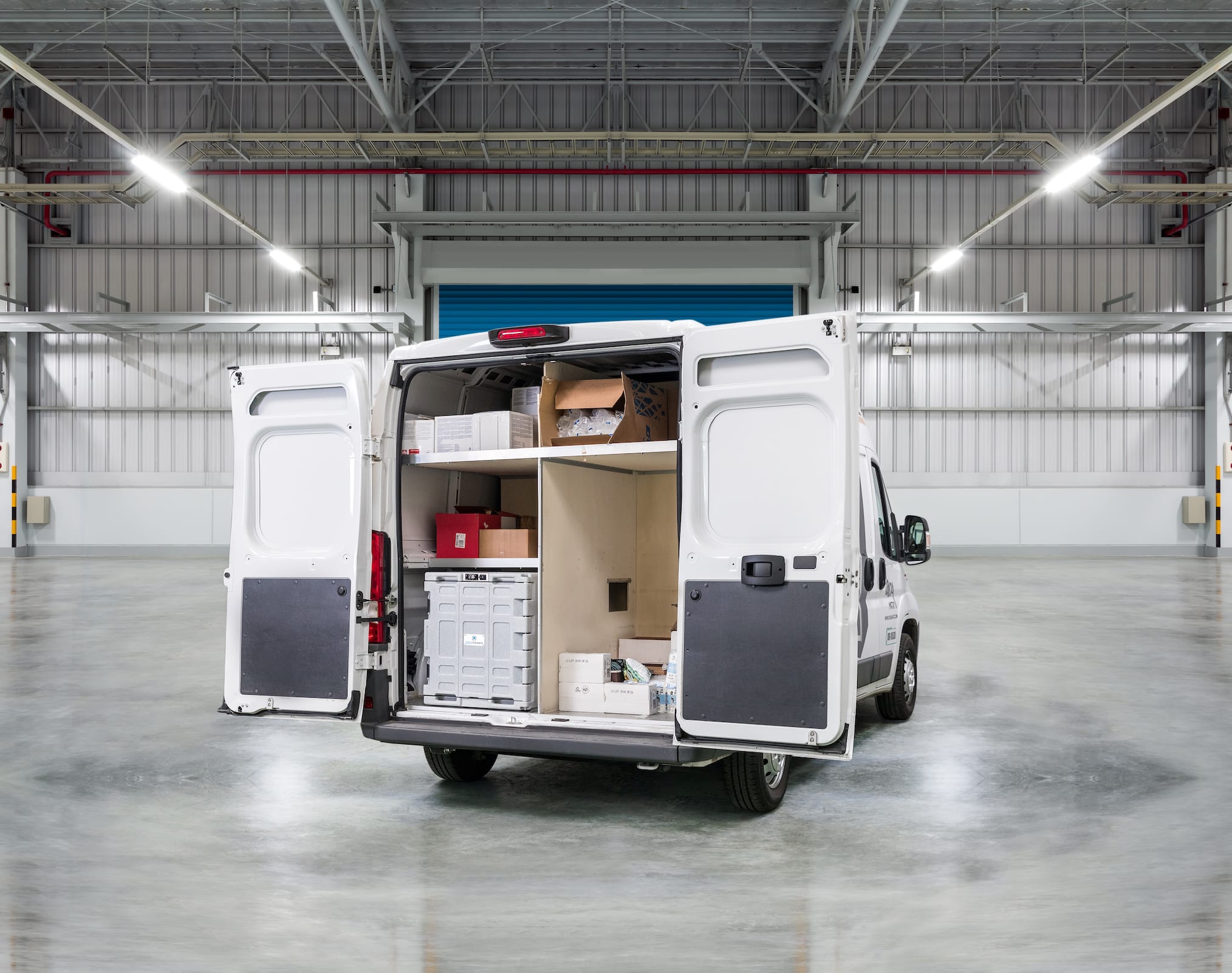 Palace Vending is realizing measurable capital, operating and maintenance cost savings with Coldtainer portable refrigerated containers 
"Coldtainer refrigerated containers allow us to transport products over longer distances in cargo vans for a lower capital investment, and with double the fuel economy for those vehicles at significantly reduced operating costs. Our maintenance costs are also lower than those for medium-duty trucks with coolers and cold plate refrigeration systems. The containers are easy to install and we can also easily move them to a different truck. Over time, we plan to add larger van models with Coldtainer units to our fleet." 
John Nottingham – Palace Vending 
Palace Vending, founded in 1946 and headquartered in Kingsport, Tennessee, supplies snacks, beverages, office coffee, water and catering services to businesses and schools throughout northeastern Tennessee, southwest Virginia and in the greater Asheville, North Carolina area. The company fields a fleet of about 15 delivery vehicles. 
Challenge 
To transport fresh products on longer runs across its service area, Palace Vending uses medium-duty box trucks equipped with coolers and compressor powered cold plate refrigeration systems. The trucks cost about $65,000 each and average about 10 MPG.  
Solution 
In August 2018, Palace Vending purchased a Ford Transit cargo van and outfitted the vehicle with a Coldtainer FO720 NDN 25 cu ft front opening direct expansion refrigerated container model. The unit was purchased through a rebate program from Unified Strategies Group (USG), a non-profit purchasing cooperative servicing independently owned vending, office coffee service, micro market and food service companies in the U.S. 
Coldtainer portable containers are a highly versatile solution for the transportation of perishable goods that require precise temperature control and freeze protection. Available in front opening or top loading models in a range of capacities and with numerous cooling, freezing and heating options, Coldtainers can use battery, shore and solar power sources on vehicles and at facilities to operate on AC or DC power.  
Equipped with refrigeration units designed to withstand vibrations related to vehicle use, Coldtainer stand-alone containers are made from highly durable molded polyethylene and food-grade materials, are easy to clean and are in compliance with health and safety standards.  
All Coldtainer temperature controlled models feature an integrated battery monitor and a user-friendly digital display to view temperature and status, and for precise temperature set point control. The portable cooling containers also record temperatures and have a mobile Bluetooth capability for downloading data to meet recordkeeping requirements.  
Result 
At a lower initial cost of about $40,000, the first cargo van and Coldtainer unit fielded by Palace Vending provided an immediate capital cost savings compared to about $65,000 for a medium-duty truck equipped with a cooler and a compressor powered cold plate system. 
The cargo van operates at almost double the fuel efficiency of a traditional medium-duty truck, and maintenance costs on the vans are also significantly lower.  
As many as five larger van models that will be added to the Palace Vending fleet over time and equipped with Coldtainer units will continue to provide measurable fuel cost savings, and will have the same cubic capacity as the company's medium-duty trucks. 
About Coldtainer USA 
Coldtainer USA is the provider of a portable, versatile, highly reliable and cost effective solution for transporting items that require precise temperature control and freeze protection capabilities for extended periods of time. Coldtainer mobile, stand-alone containers are designed for companies that want flexibility in the transportation and handling of food and other perishable goods. Coldtainers are available in a variety of sizes and run on AC, DC or battery power. Formed in 2018 by a group of industry experts with decades of transportation and dealership experience, Coldtainer USA is headquartered in Overland Park, Kansas.
For more information, visit www.coldtainerusa.com, 877-757-5974, info@coldtainerusa.com.  
---

Vending Technology News | More News | Vending Newsletter sign up | Questions? Contact us | email press release
Also see: Software Companies | Technology Companies | Micro Markets | Cashless Vending | Distributors | Classified Ads | Routes for sale | Vending Companies USA | Home |
VENDING YELLOW PAGES DIRECTORIES:
Call us at 1-800-956-8363, POST YOUR COMPANY