New Hawaiian Installation Marks 8th Embed System for Lucky Strike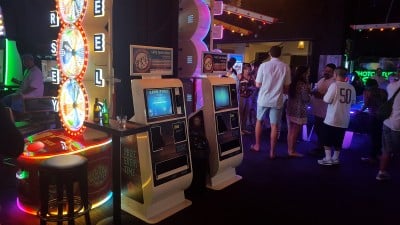 Dallas, TX, September 2017 – Embed continues its growth in the Aloha State with the installation of its cashless system in the new Lucky Strike Social at the Ala Moana Center in Honolulu. The venue, which opened on August 4th, runs on Embed's TOOLKIT software suite, with 130 games and attractions powered by award-winning smartTouch Swipe debit card readers. The system interfaces with the MICROS Point of Sale system with secure payment processing by Heartland EMV. This is the 8th Embed system for the Lucky Strike brand.
Lucky Strike Social Honolulu is a 25,000 square-foot entertainment complex on two levels with fun for the whole family. The venue includes their signature boutique bowling, a state-of-the-art arcade with the latest games and a 550 square-foot redemption center, a restaurant offering island-inspired dishes as well as mainland imports, a 60-foot bar serving handcrafted cocktails, and a live music stage.
Jim Bennington, National Games & Redemption Manager for Lucky Strike and For The Win said, "Once again with the opening of our Honolulu location, the team at Embed has delivered a turnkey solution custom tailored to our operational needs. Lucky Strike/FTW has fully committed to the Embed V7 plus Toolkit platform for our growing brand. The innovative development team at Embed continues to exceed our expectations and we are excited for the future as a strategic partner."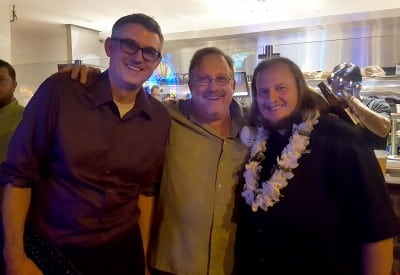 Embed's Strategic Account Manager, John Keys said, "Lucky Strike continues to demonstrate their innovation with their latest location in Hawaii, which is beautiful! We are excited they are using our latest software to provide a new level of service for the out-of-home entertainment industry." For more information about Lucky Strike Social, visit www.luckystrikesocial.com/locations/honolulu.
About Embed Embed, a subsidiary of out-of-home entertainment leader Helix Leisure, provides total operating solutions for any entertainment facility, by utilizing their robust understanding of the industry which stems from over 55 years of operating experience. With offices in the USA, UAE, Singapore, and Australia, they are committed to delivering seamless and elegant user experiences for their customers, backed by class leading customer support. Embed Systems allow for admissions control, machine monitoring, cashless operation of games and attractions, retail, food and beverage sales, loyalty systems, full prize redemption management, and integrated event scheduling.
For more information, please visit www.embedcard.com.
---

| Home | Vending Technology News | More News | Vending Newsletter sign up | Questions? Contact us | email press releases
Also see:  | Technology Companies | Photo Booths | Kiddie Rides | Crane Games | Amusement Coin-Operated Games | Amusement Distributors |
VENDING YELLOW PAGES DIRECTORIES:
Call us at 1-800-956-8363 to POST YOUR COMPANY, or QUESTIONS?