NAMA ANNOUNCES FLY-IN KEYNOTE: NATIONAL JOURNAL EDITOR KYLE TRYGSTAD
Participation tops 250, with more industry attendees expected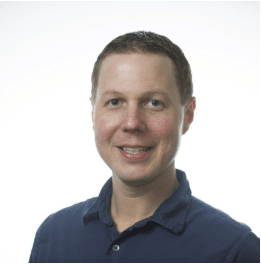 CHICAGO – June 5, 2018 – NAMA announced today that Kyle Trygstad, National Journal Hotline editor, will be the featured speaker Tuesday, July 24 beginning at 6 p.m. at the association's Fly-In.

"With his perspective, as a seasoned political media professional, Kyle will share an 'insider's view' of the upcoming elections. Hired out of college by NBC-TV's Chuck Todd, Kyle will deliver remarks, followed by a dynamic Q and A session, making this another 'don't miss' event for our industry," said Jason Eberstein, Government Affairs Director for NAMA.
Specifically, Trygstad will share a granular focus on the elections and analyze how those results have the potential to shape the future of the convenience services industry.
"Join the nearly 250 convenience services colleagues at the Fly-In. Together, we can do much more work, with greater meaning, if members from around the country step up and register today. You won't regret it; and the work we all do will begin to resonate more effectively so that you can leverage these efforts in your business plan," he continued. Registration for this event is free for NAMA members; family members and colleagues are invited. Click here: http: www.namaflyin.org
Founded in 1936, NAMA is the association representing the $25 billion U.S. convenience services industry. With more than 1,000-member companies – including many of the world's most recognized brands – NAMA provides advocacy, education and research for its membership. Visit NAMAnow.org
---

Vending Technology News | More News | Vending Newsletter sign up | Questions? Contact us | email press release | Home
Also see: Software Companies | Technology Companies | Micro Markets | Distributors | Machine Manufacturers | Vending Companies USA
VENDING YELLOW PAGES DIRECTORIES:
Call us at 1-800-956-8363 or POST YOUR COMPANY