Lucky 13 for Embed and Nickels and Dimes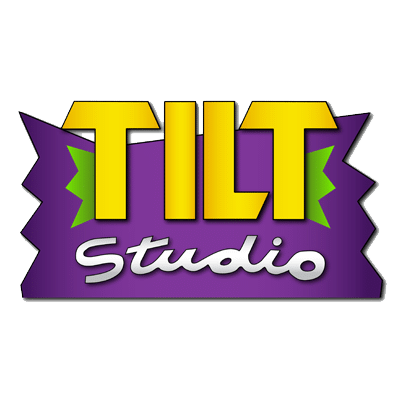 Dallas, TX – July 2017 – With three new Tilt Studio locations opening in Hawaii in the next month, Nickels and Dimes continues to rely on Embed as their preferred cashless, point of sale and redemption center management system provider. Two of the new stores will be in the city of Aiea in the second largest shopping center in Hawaii, Pearlridge, and the third will be in Prince Khuio Plaza in Hilo, Hawaii. This brings the number of Embed installations for Nickels and Dimes to 13.
Tilt Studio is a premiere chain of family entertainment centers in malls across the US. The locations feature dozens of arcade games in addition to family attractions including mini bowling, black light mini golf and laser tag.
Owner Nickels and Dimes also operates over 30 Tilt Arcade locations. The company uses the Embed System for the cashless, ticketless operation of games, as well as to manage their extensive redemption center. The Embed Point of Sale is used for the facility's food & beverage sales as well as party and group functions. Additionally, the Online Party Planner allows customers to quickly and easily book parties and make deposits from the comfort of their own home.
Kevin Jordan, Senior VP of Operations for Nickels and Dimes, said, "We have partnered with Embed for many years, and we value the long-term relationship we have with them. Their system is reliable, their installations go smoothly, and they're willing to be flexible to meet our needs. There is no other company we trust to handle a project of the magnitude of our new Hawaiian locations."
Strategic Accounts Manager for Embed, John Keys said, "Embed has had a long partnership with Nickels and Dimes, and we are excited to continue our partnership as they expand into the Hawaiian Islands."
For more information on Tilt Studio, visit www.tiltstudio.com.
About Embed Embed, a subsidiary of out-of-home entertainment leader Helix Leisure, provides total operating solutions for any entertainment facility, by utilizing their robust understanding of the industry which stems from over 55 years of operating experience. With offices in the USA, UAE, Singapore, and Australia, they are committed to delivering seamless and elegant user experiences for their customers, backed by class leading customer support. Embed Systems allow for admissions control, machine monitoring, cashless operation of games and attractions, retail, food and beverage sales, loyalty systems, full prize redemption management, and integrated event scheduling.
For more information, please visit www.embedcard.com.
Follow Helix Leisure on LinkedIn for more updates: https://www.linkedin.com/company/helix-leisure
---

| Home | Vending Technology News | More News | Vending Newsletter sign up | Questions? Contact us | email press releases
Also see:  | Technology Companies | Photo Booths | Kiddie Rides | Crane Games | Amusement Coin-Operated Games | Amusement Distributors |
VENDING YELLOW PAGES DIRECTORIES: