LAI Games Brings First-of-its-kind VR to Amusement Expo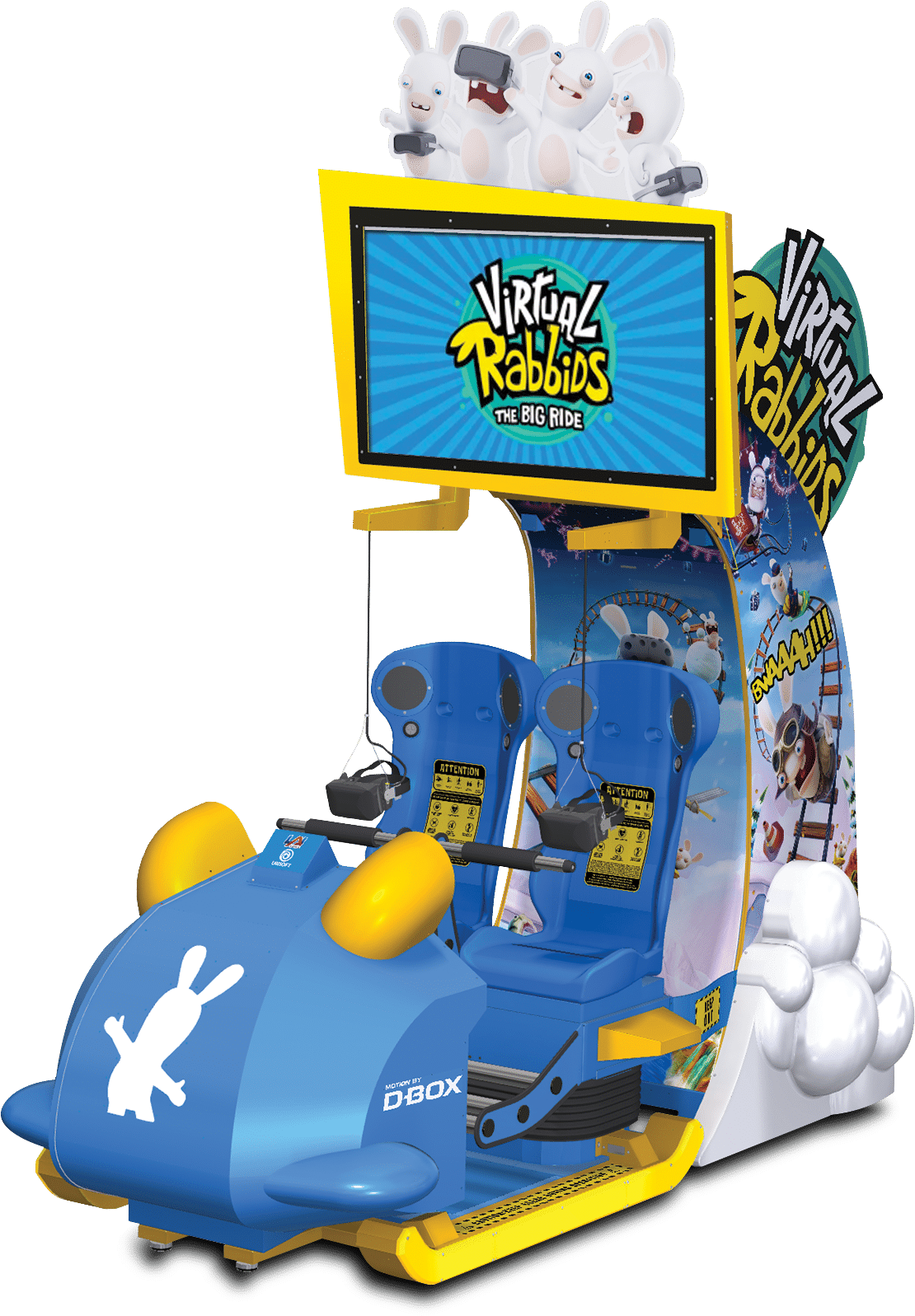 Dallas, TX USA – February 2018 – Award-winning manufacturer LAI Games will showcase Virtual Rabbids: The Big Ride at next week's Amusement Expo International in Las Vegas. The Big Ride is the industry's first attendant-free VR attraction that operates and is serviced like any other coin-op amusement game, making high-quality VR accessible to venues of all sizes. The game complements the Expo's new emphasis on the burgeoning virtual reality entertainment ecosystem, including a dedicated VR area on the exhibit floor as well as a VR Education Summit.
Virtual Rabbids: The Big Ride provides a VR experience that will entertain enthusiasts and first-time users alike. It was created in partnership with pioneering video game developer Ubisoft and features the global powerhouse Rabbids brand in three thrilling experiences suitable for all ages. Employing state-ofthe-art technology including a D-Box motion platform, HTC Vive headsets, dynamic wind simulation and hi-fi audio, The Big Ride is an unforgettable experience for guests and a winner with operators.
LAI Games will also have on display last year's AMOA Innovator Award-winners Let's Bounce and HYPERshoot, as well as the Prize Box crane.
You are invited to try Virtual Rabbids: The Big Ride and the other games for yourself at Amusement Expo Booth #145, or visit www.laigames.com for game videos and more information.
About LAI Games
LAI Games, a subsidiary of Helix Leisure, has been a leader in the interactive entertainment and game industry for over 60 years. The company develops, manufactures, and sells coin and card operated prize merchandising games, ticket redemption games, photo booths, kiddie rides, and video and novelty games. LAI Games is dedicated to bringing innovative and high incoming-producing games to the global market. For more information, please visit www.LAIGames.com.
Follow Helix Leisure on LinkedIn for more updates: https://www.linkedin.com/company/helixleisure
---

| Home | Vending Technology News | More News | Vending Newsletter sign up | Questions? Contact us | email press release
Call us at 1-800-956-8363 to POST YOUR COMPANY, or QUESTIONS?