LAI Games Adds Industry Veteran Lotz, New Role for Loggins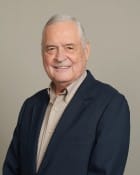 Dallas, TX USA – May 2017 – With new hit games coming to market and multiple awards won this year, LAI Games is experiencing exponential growth. To ensure their increasing customer base gets the service and support it needs, the company announces the addition of industry veteran John Lotz to their sales team, and the transition of David Loggins to a more expansive role as Sales Operations Manager.
John Lotz brings over 40 years of industry experience to his new role as Sales Executive for LAI Games. He spent 20 of those with Betson distributing, where he held various positions including General Manager of their West Coast operations. John has also worked for manufacturer Triotech Amusement and most recently held the position of National Sales Manager at Apple Industries.
John's focus will be on expanding LAI Games' market focus in the US. David Loggins is transitioning from his role as Service Manager to become the new Sales Operations Specialist for LAI Games. David will take on special projects outside the scope of traditional sales that will help support our customers pre-sales.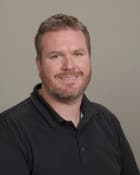 David has honed his skills in the amusement business having spent 14 years as part of CEC Entertainment's technical services team. In his spare time, David enjoys restoring arcade games to their former glory.
Managing Director Mirry Glavan said, "Our exciting new products have led to a volume of new growth for us.After listening to our customers, we decided to expand the sales team to improve our service delivery. We are fortunate to have such great assets in John and David to help accomplish those goals."
For more information, visit www.laigames.com.
About LAI Games
LAI Games, a subsidiary of Helix Leisure, has been a leader in the interactive entertainment and game industry for over 50 years. The company develops, manufactures, and sells coin and card operated prize merchandising games, ticket redemption games, photo booths, kiddie rides, and video and novelty games. LAI Games is dedicated to bringing innovative and high incoming-producing games to the global market.
For more information, please visit www.LAIGames.com.
Follow Helix Leisure on LinkedIn for more updates: https://www.linkedin.com/company/helix-leisure/
---

| Home | Vending Technology News | More News | Vending Newsletter sign up | Questions? Contact us | email press releases
Also see:  | Technology Companies | Photo Booths | Kiddie Rides | Crane Games | Amusement Coin-Operated Games | Amusement Distributors |
VENDING YELLOW PAGES DIRECTORIES:
Call us at 1-800-956-8363 to POST YOUR COMPANY, or QUESTIONS?