iClean Dog Wash – Most Advanced Dog Wash In The World!
The all-new iClean Dog Wash Futura leaves you with a first impression that is impossible to forget. The Futura has the same big plateau as the XL, which allows the dog to turn more easily and improves the washing experience. The design of the Futura goes far beyond its electric exterior. In so many ways, it is really all connected. Engineering and designing an iClean Dog Wash is not simply a matter of physics or architecture; it is a systematic compilation of disparate disciplines and ideas, forged into something iconic and sophisticated. The Futura is a symbol of everything an iClean Dog Wash stands for and a reminder that iClean is blazing a new trail. The Futura is a dream machine any way you look at it. Vist website https://icleandogwash.com/
"Virtually the new Dog Wash reality"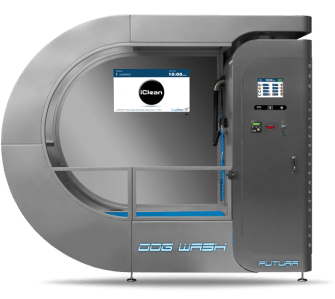 ---

| Home | Vending Technology News | More News | Vending Newsletter sign up | Questions? Contact us | email press releases
Also see:  | Technology Companies | Photo Booths | Kiddie Rides | Crane Games | Amusement Coin-Operated Games | Amusement Distributors |
VENDING YELLOW PAGES DIRECTORIES:
Call us at 1-800-956-8363 to POST YOUR COMPANY, or QUESTIONS?