Helix Leisure announces the acquisition of Booking Boss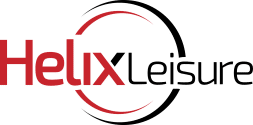 Helix Leisure announces the acquisition of Booking Boss, a leading provider of online booking, ticketing and POS solutions for the tour, activity and attractions (TAA) industry in the Asia-Pacific region.
Booking Boss, headquartered in Sydney, Australia, provides sophisticated and powerful cloud-based ticketing, reservation and point of sales solutions to businesses looking to modernize their business practices, retain customers through memberships and season passes and provide 24/7 booking capabilities to global consumers with their innovative and award-winning products.

Booking Boss's founders, Renee and Andy Welsh, lead an experienced team with a
demonstrated track record of scaling at pace. They will remain on board and continue to run the business, thereby ensuring continuity for customers, partners and employees.
The acquisition was completed in July, 2017 and adds a very complementary business to
Helix Leisure's portfolio of companies. In the months following the acquisition, Booking Boss
has been fully integrated into Helix Leisure, and international growth plans are underway.
Leveraging best-in-class cloud technologies, the combined development teams have been
working with leading customers to develop a beautifully-integrated party booking system for
another Helix Leisure company, Embed. "Using our modern cloud platform and many years
of experience in online bookings, Embed's customers can expect an intuitive and appealing
application that will lead the industry in the entertainment venue pre-visit experience" says
team leader Andy Welsh.
For Booking Boss, the integration with Helix Leisure provides access to new markets and
infrastructure to rapidly scale their products around the world.
Commenting on the acquisition, Theo Sanders, CEO of Helix Leisure, said:
"The industry is becoming increasingly aware that a guest's interactions with the location
start long before they step foot in the facility. Their pre-visit experiences form a vital part of
their perception of a brand. With the Booking Boss acquisition, we're now able to connect a
beautiful pre-visit experience to Embed's existing on-site capabilities, and in doing so, allow
operators to engage with their guests at every step of the journey."
Renee Welsh, CEO of Booking Boss, added:
"We are delighted with the opportunity to join the Helix Leisure team. Their industry leading
experience, company culture and global reach is going to take Booking Boss to exciting new
industries and drive the future of the Out-of-Home Entertainment industry, which includes
attractions, tour operators and activity providers. We share the same passion to innovate
booking and ticketing services and promote best-in-class practices."
The acquisition demonstrates Helix Leisure's commitment to growth and development as an
Out-of-Home Entertainment service provider, creating solutions that help operators increase
profits while creating better experiences for guests.
For more information on Booking Boss please visit www.bookingboss.com.
About Helix Leisure
Helix Leisure is a privately-owned company that provides best-in-class products and services to the
Out-of-Home Entertainment (OOHE) Industry. Companies include LAI Games, Embed, The Locker
Network and Booking Boss, with offices in the USA, UAE, Singapore, Indonesia, and Australia. Helix
Leisure is a truly integrated, global group, leading the growing OOHE market.
Follow Helix Leisure on LinkedIn: https://www.linkedin.com/company/helix-leisure
---

| Home | Vending Technology News | More News | Vending Newsletter sign up | Questions? Contact us | email press release
Also see: Software Companies | Technology Companies | Micro Markets | Distributors | Machine Manufacturers | Vending Companies USA
VENDING YELLOW PAGES DIRECTORIES:
Call us at 1-800-956-8363 to POST YOUR COMPANY, or QUESTIONS?