Gamestate The Hague installs Embed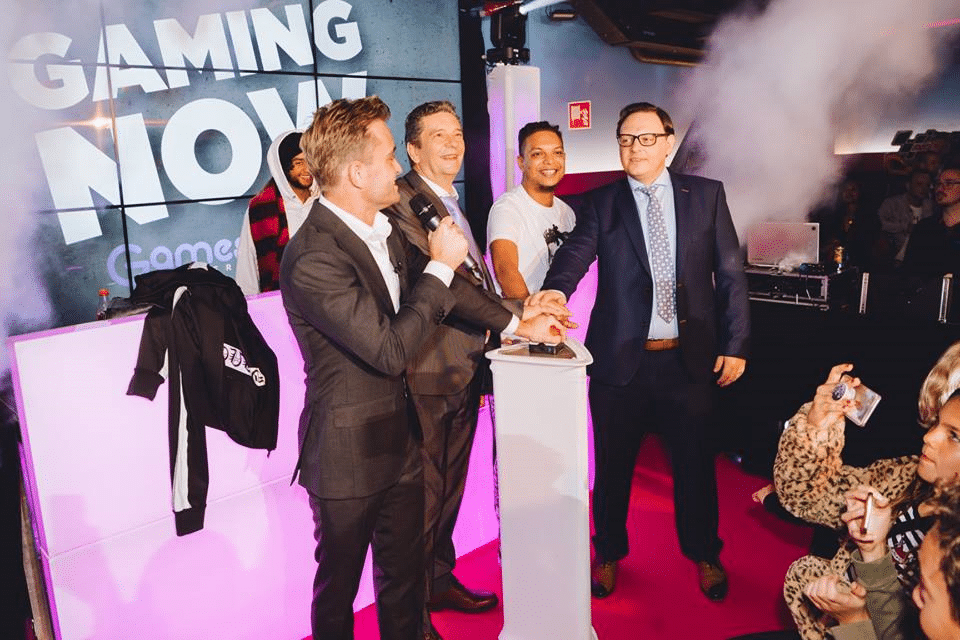 Dubai, December 4, 2018 – Gamestate has installed Embed at their newest location, The Hague.  
This is the fourth venue to install Embed for Gamestate, taking the total to 4 locations. Throughout the Netherlands. The site recently went live with a cashless setup including 3 kiosks, 4 SALES applications, 2 PRIZES applications and 80 smartTOUCH tap readers.  
Roger Tubée- Director–Veltmeijer Group (Gamestate) – Netherlands commented, "I had a great opening of the new Gamestate -den Haag location. Embed system was well prepared and worked flawlessly.  Compliments for the Embed organization!"  
Rosa Tahmeseb, Managing Director for Embed also commented, "We are very pleased to have partnered again with Gamestate at their recently opened site in The Hague, this brings our total sites with Gamestate to 4 and we very much look forward to collaborating with their fantastic team again soon. Gamestate is an ideal partner for our Embed product range in the European market and we are proud of the very strong relationship between our companies. We wish them nothing but success in all their endeavours and look forward to being able to continue our support of their operations."  
The FEC industry is currently undergoing a phase of change in which technology solutions must meet best practices and customer expectations. Great technology is key to running a successful FEC.   
About Embed  
Embed, a subsidiary of out-of-home entertainment leader Helix Leisure, provides total operating solutions for any entertainment facility, by utilizing their robust understanding of the industry which stems from over 60 years of operating experience. With offices in the USA, UAE, Singapore, and Australia, they are committed to delivering seamless and elegant user experiences for their customers, backed by class leading customer support. Embed Systems allow for admissions control, machine monitoring, cashless operation of games and attractions, retail, food and beverage sales, loyalty systems, full prize redemption management, and integrated event scheduling. For more information, please visit www.embedcard.com.  
Follow Embed on LinkedIn for more updates: https://www.linkedin.com/company/embed-card-system/   
About Gamestate 
Gamestate is a game centre, where the young and old can amuse themselves. The phenomenon of gaming machines at Gamestate came from America, where the play and win concept has become a great success. Gamestate is dedicated to offering an experience focused on Family Entertainment for all audiences and ages. Through closely monitoring the trends and developments in the market regarding video and ticket games, we can offer our guests a wide range of games for endless fun! 
For more information, visit https://www.gamestate.com.
---


Home | Vending Technology News | More News | Vending Newsletter sign up | Questions? Contact us | email press release
Call us at 1-800-956-8363 or POST YOUR COMPANY