Foundations Entertainment University 2.0 Seminar #45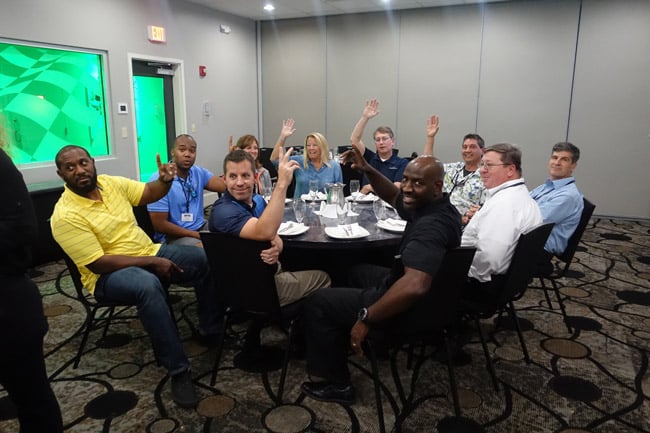 2018 will be the 16th consecutive year for Foundations Entertainment University (FEU), the industry's #1 Ranked Educational Seminar Program. With more than 1410 graduates and more than 275 Family Entertainment Center's (FEC's) that got their start with Foundations, the NEW Foundations University 2.0 is for newbies, FEC industry veterans, and service providers who want to learn how to be a part of the #3 growth industry in the U.S.
Big Thrill Factory (Minnetonka, Minnesota) Voted Best FEC in North America (Winner of IAAPA Brass Ring Award 2017)
The new 2.0 Foundations added several new topics that were well received in addition to the popular standards:
Testing Market Feasibility & Developing Your Business Case – Jerry Merola – AEM
What is an Experience Destination & How Do I Get There? – Frank Price – BU
Taking the Guesswork Out of Project Financing – Jerry Merola – AEM
The Design Process – Doug Wilkerson – Dynamic Designs
7 Keys to Great FEC Design – Doug Wilkerson – Dynamic Designs
Contractor Selection – Peter Olesen – Entertainment Concepts
Modern Audience Trends – Kevin Williams – KWP Ltd
Virtual, Augmented and Mixed Reality – Kevin Williams – KWP Ltd
How to Market Your FEC – Frank Seninsky – AEM
Building Your Perfect Team – Frank Price – Birthday University
Mastering Food Service Operations One Meal at A Time – Jerry Merola – AEM
Tuition:
Early Bird Registration to May 31, 2018: $395
Regular Registration after May 31, 2018: $495
2 or more people from the same company: 1st person at regular rate; 50% discount for each additional person
Frank 'the Crank' has several FREE Scholarships available.
Email: 
fseninskyaem@gmail.com
, call: 732 616 5345 if interested.
---

Home | Vending Technology News | More News | Vending Newsletter sign up | Questions? Contact us | email press release
Call us at 1-800-956-8363 or POST YOUR COMPANY