Five Star Acquires Local Coffee Legend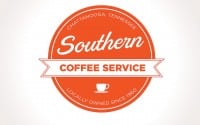 CHATTANOOGA, TN – Five Star Food Service is pleased to announce the acquisition of a Chattanooga coffee service legend, Southern Coffee Service or as the locals call it, "Southern".
Long a staple in the coffee and water service industry in Chattanooga, Southern and former owner Robert Berman are perhaps as well-known for its civic engagement and philanthropy across the region. Berman purchased Southern Coffee Service in 1984 from its original owner James Powell, Sr. who founded the company in 1960. After acquiring ARAMARK Tri-State division in 1990, Southern grew into one of the largest and most respected vendors in the area. Berman will remain active in the business at Five Star serving in a sales and customer service capacity.
"Southern has a solid track record of providing excellent coffee and water service to some of the largest companies in the greater Chattanooga area. We look forward to adding Robert and his talented staff to our team," commented Mike Laurer, Five Star's Vice President of Coffee Service. 
New Service Offering
Bringing Southern into the fold, allows Five Star to satisfy any customers' need for water whether bulk bottled, filtered, or single-serve bottled. "Their expertise in Bottled Water Service (5-gallon) will enhance Five Star's current portfolio of services and will provide a new stream of revenue," added Laurer.

Community® Coffee
Also, Five Star has become the exclusive provider of Community® Coffee products to the Chattanooga area, a distinction previously held by Southern Coffee Service. The Community® Coffee brand is steeped in tradition and known for its great taste, quality, and community focus.
The acquisition allows Five Star to consolidate the competitive coffee service landscape within the region and bolster growth with the addition of a new line of service. In addition, Five Star sees opportunity to grow same store sales among its newly added customer base while providing the same excellent service exhibited by their predecessors.
About Five Star Food Service
Five Star Food Service, based in Chattanooga, TN, is the Southeast's premier on-site food and beverage solution provider to employers and other commercial, institutional, and educational locations. Five Star is a leader in micro-markets, full-service vending, coffee services, full-service dining, and catering across Tennessee, Georgia, and Alabama. Founded in 1993, Five Star Food Service has grown to one of the largest privately held operators in the United States and is a franchise of Canteen Vending. For more information visit www.fivestar-food.com.
---

| Home | Vending Technology News | More News | Vending Newsletter sign up | Questions? Contact us | email press releases |
Also see:  | Technology Companies | Micro Market Companies | Vending Machine Distributors | Vend Classified Ads | Routes for sale | Home |
VENDING YELLOW PAGES DIRECTORIES:
Call us at 1-800-956-8363 to POST YOUR COMPANY, or QUESTIONS?