Embed Displays Latest Innovations, Offers Promotion at IAAPA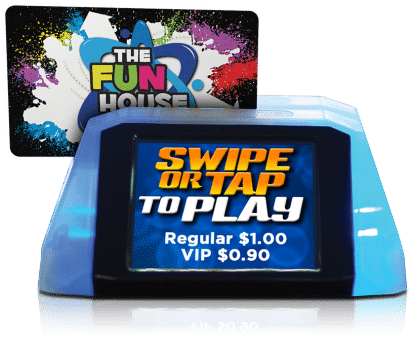 Dallas, TX, November 2017 – Embed, worldwide supplier of point of sale and revenue management
systems, will have its latest innovations on display at the IAAPA Expo in Orlando. These include thepremiere TOOLKIT software suite, the IAAPA Brass Ring Award-winning smartTouch family of card readers, and the emONE self-contained self-installed kiosk for unattended game rooms.
TOOLKIT is a fully integrated suite of resources built to streamline operations and generate more revenue from your customers. From its industry-best point of sale and redemption service to event management and analysis tools, its simple and clean interface is intuitive and easy to master. Embed's smartTouch readers offer industry benchmark features as standard: PlaywaveTM contactless, touchscreen, dual speaker audio, dual ticket operation, and much more. The company is also offering an exclusive IAAPA offer on the smartTouch Tap reader. Customers who purchase TOOLKIT and the smartTouch Tap readers for their location will get a bonus 10,000 Playwave contactless cards for FREE, including custom artwork.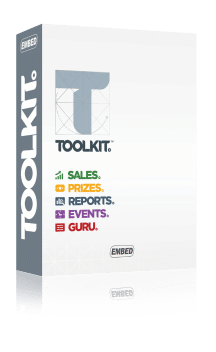 The offer is available now through the close of the IAAPA show, 4pm on the 17th of November 2017.
Terms and conditions apply – contact the Embed sales team for complete information.
In addition, the company will show its new and expanded range of affordable contactless media and
brand-new touchscreen features. Experts from the Embed training team will be giving informative
presentations on topics including Making the Most of Birthday Parties, Guest Incentives, Embed Reports,
and many more.
You are invited to visit Booth 1336 at IAAPA to test-drive these products and to take advantage of the
smartTouch Tap limited-time offer and free training sessions. For more information, visit
www.embedcard.com.
About Embed
Embed, a subsidiary of out-of-home entertainment leader Helix Leisure, provides total operating solutions
for any entertainment facility, by utilizing their robust understanding of the industry which stems from
over 55 years of operating experience. With offices in the USA, UAE, Singapore, and Australia, they are
committed to delivering seamless and elegant user experiences for their customers, backed by class
leading customer support. Embed Systems allow for admissions control, machine monitoring, cashless
operation of games and attractions, retail, food and beverage sales, loyalty systems, full prize redemption
management, and integrated event scheduling. For more information, please visit www.embedcard.com.
Follow Helix Leisure on LinkedIn for more updates: https://www.linkedin.com/company/helixleisure
---

| Home | Vending Technology News | More News | Vending Newsletter sign up | Questions? Contact us | email press releases
Also see:  | Technology Companies | Photo Booths | Kiddie Rides | Crane Games | Amusement Coin-Operated Games | Amusement Distributors |
VENDING YELLOW PAGES DIRECTORIES:
Call us at 1-800-956-8363 to POST YOUR COMPANY, or QUESTIONS?