Embed Committed to Supporting the Industry's Growth in Saudi Arabia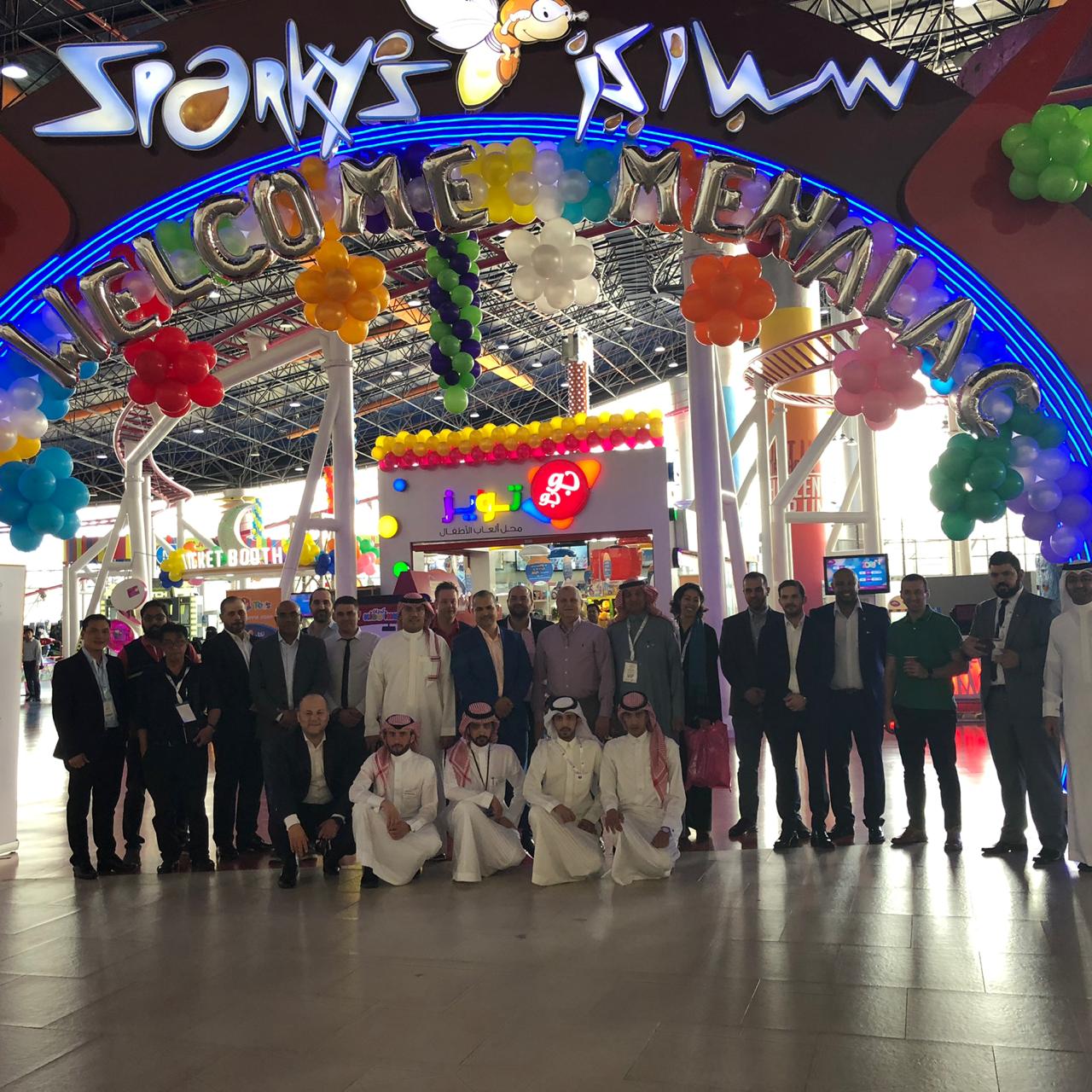 The 1st annual MENALAC Saudi Srabia Networking Event, Sponsored by the Abdul Mohsen Al Hokair Group and Al Othaim Group for Leisure and Tourism, on 05-06 December in Riyadh, witnessed remarkable discussions on the future of the leisure & amusement industry in the Kingdom. As the support sponsor for this event, Embed has shown that they are committed to being at the forefront of technology innovation and supporting the development of leisure industry in the Kingdom. 
The high-profile event brought together internationally renowned speakers, industry experts and key government authorities under one common platform, to discuss global best practices and unravel the opportunities present in the Kingdom. 
The power-packaged agenda including keynote presentations, educational sessions, panel discussions featured speakers from notable organizations and attracted attendance of industry professionals from various public and private sector organizations. A variety of key subject such as technology innovations, safety standards and updates on policies & protocols were discussed along with latest trends, resources and ideas. 
Saeed Abdillahi, Sales Manager for Embed commented, "The Saudi market is very important for Embed and it was real pleasure to be co-sponsors of the event, the first of its kind by MENALAC in Saudi Arabia." "Embed is committed to supporting the Saudi Vision 2030 by educating the market. Our presentation on the benefits of cashless systems was well received and we look forward to working with new potential partners".  
"We would like to thank Embed for their support to our networking endeavour in Saudi Arabia via their sponsorship, presentation and participation.  Events such as these helps MENALAC to facilitate progressive dialog with the local industry stake holders and unlock fresh opportunities for our members. We truly value your contribution and support to the MENA Leisure Industry" said Mr. Prakash Vivekanand, Secretary General of MENALAC. 
About Embed  
Embed, a subsidiary of out-of-home entertainment leader Helix Leisure, provides total operating solutions for any entertainment facility, by utilizing their robust understanding of the industry which stems from over 60 years of operating experience. With offices in the USA, UAE, Singapore, and Australia, they are committed to delivering seamless and elegant user experiences for their customers, backed by class leading customer support. Embed Systems allow for admissions control, machine monitoring, cashless operation of games and attractions, retail, food and beverage sales, loyalty systems, full prize redemption management, and integrated event scheduling. For more information, please visit www.embedcard.com.  
Follow Embed on LinkedIn for more updates: https://www.linkedin.com/company/embed-card-system/  
About MENALAC 
Middle East and North Africa Leisure & Attractions Council (MENALAC) is a non-for-profit Trade Council representing the Leisure and Attractions companies in the Middles East and North Africa. It has been set up under the aegis of the Dubai Chamber of Commerce and Industry and the Dubai Association Centre in 2016 when leading companies within the region's entertainment industry, including Theme Parks, Visitor Attractions, Water Park and Family Entertainment Centers companies joined forces and established the Council as a platform to promote a safe operations, regional development, professional growth and commercial success of the amusement industry and to be an indispensable resource for the Council's members and an international authority for the attraction industry. 
For more information, please visit www.menalac.org 
---

Home | Vending Technology News | More News | Vending Newsletter sign up | Questions? Contact us | email press release
Call us at 1-800-956-8363 or POST YOUR COMPANY