Embed Appoints New Head of NASA Operations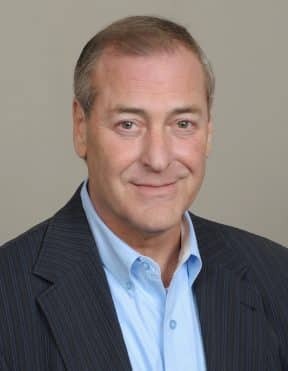 Dallas, TX, February 2018 – Furthering its commitment to excellence, Embed has appointed Mark Rossow as Senior Vice President, Americas, for the company. Rossow will oversee Embed's Dallas, Texas US headquarters and promote its continued growth in North and South America.
While Rossow is new to the out-of-home entertainment industry, he has over 20 years of experience in C-Level (Fortune 500 and Small Cap) sales, marketing and operational strategy. He founded and was Chief Executive Officer of multiple internet and brick and mortar companies, including ReferenceCheck.com, one of the first on-line reference checking companies, and Safe-for-Kids, an online e-commerce site for child proofing products. Other companies included Advanced Fluid Solutions, a manufacturer and distributor of fluid enhancement products for the industrial, transportation and institutional markets, as well as BroadCap Technologies, an end-to-end resource for media companies consisting of a manufacturer of encoder products, a developer of SaaS workflow technology and a
captioning agency.
"I am excited to work with the leader in Revenue Management Systems and the great people at Embed who work tirelessly with our clients to improve their on-site and on-line customer experience," said Rossow. "Technology and innovation are our path and customer satisfaction is our goal!"
Luke McKimmie, Chief Operating Officer for Embed's Parent Company, Helix Leisure, said "With Mark's strong background in media, manufacturing and new-product launches, I am very confident we have a sales minded, energetic leader that will guide EMBED USA forward for years to come."
About Embed
Embed, a subsidiary of out-of-home entertainment leader Helix Leisure, provides total operating solutions for any entertainment facility, by utilizing their robust understanding of the industry which stems from over 55 years of operating experience. With offices in the USA, UAE, Singapore, and Australia, they are committed to delivering seamless and elegant user experiences for their customers, backed by class leading customer support. Embed Systems allow for admissions control, machine monitoring, cashless operation of games and attractions, retail, food and beverage sales, loyalty systems, full prize redemption management, and integrated event scheduling.
For more information, please visit www.embedcard.com.
Follow Helix Leisure on LinkedIn for more updates: https://www.linkedin.com/company/helixleisure
---

| Home | Vending Technology News | More News | Vending Newsletter sign up | Questions? Contact us | email press release
Also see: Software Companies | Technology Companies | Micro Markets | Distributors | Machine Manufacturers | Vending Companies USA
VENDING YELLOW PAGES DIRECTORIES:
Call us at 1-800-956-8363 to POST YOUR COMPANY, or QUESTIONS?