Busy Start to 2019 for The Locker Network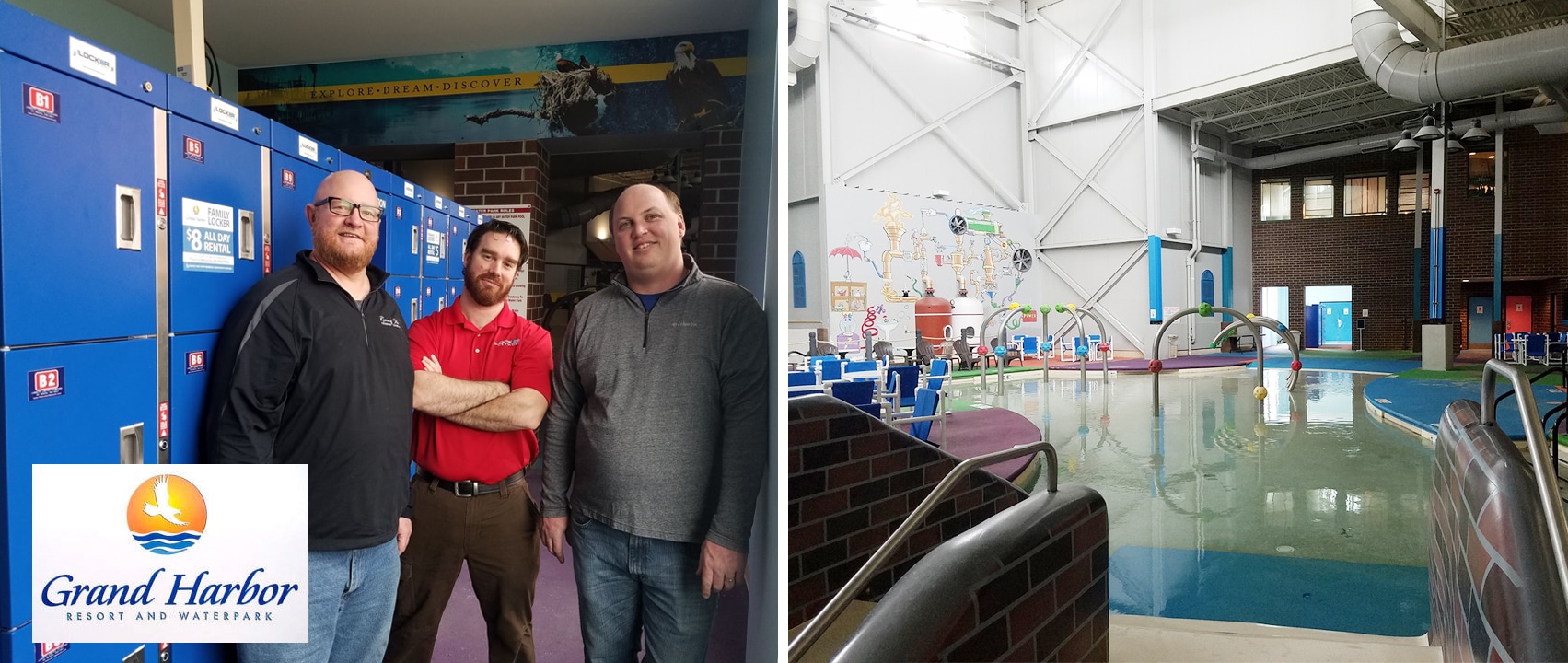 Dallas, February 21, 2019 – The Locker Network has had a busy start to 2019, with new installations of their keyless electronic locker system at three indoor waterpark resorts in the northern US. The team braved the extreme temperatures earlier this month to install 168 lockers across the three locations, Three Bears Resort in Warrens, Wisconsin, Grand Harbor Resort and Water Park in Dubuque, Iowa, and The Waters of Minocqua in Minocqua, Wisconsin.
The properties are managed by S&L Hospitality, who partnered with The Locker Network on a revenue share plan. The lockers were installed free of charge and provide ongoing revenue for the venues while The Locker Network takes care of day to day operation and management of the lockers.
Eric Lund, Owner of S&L Hospitality said, "Working with the Locker Network was fantastic. We recently added hundreds of lockers to three of our facilities and it was seamless process. From the initial contact to installation is was a short process and they worked exceptionally well around our schedule and making sure every detail was taken care of. The quality of the locker and their staff makes the Locker Network a great company to work with."
Stephen L. Geisz, General Manager of Grand Harbor Resort and Water Park said, "We could not be more pleased with our partnership with The Locker Network. From set up, to training, to implementation it could not have been more fluid and smooth. The staff was very detailed, knowledgeable and extremely friendly. Since our 17 days of inception we have made more money than we did the first four months of 2018." For more information on S&L Hospitality and its properties, visit www.slhosp.com.
About The Locker Network
The Locker Network, a subsidiary of Helix Leisure, is a leading manufacturer and supplier of advanced keyless networked electronic locker systems to leisure and entertainment facilities worldwide. Drawing on a legacy of 60 years of experience in the entertainment and game industry, The Locker Network is chosen for outstanding reliability, ease of use, high levels of security and comprehensive support and monitoring. Incorporating the latest touch-screen technology, multi-payment and multi-language options and secure access control, your guests can rent a locker easily and quickly. The Locker Network will help you to determine an optimum locker configuration and revenue model to suit the needs of your location.
For more information, please visit www.thelockernetwork.com.
Follow The Locker Network on LinkedIn for more updates:
https://www.linkedin.com/company/thelockernetwork
---

Home | Vending Technology News | More News | Vending Newsletter sign up | Questions? Contact us | email press release
Call us at 1-800-956-8363 or POST YOUR COMPANY