Betson Holds Annual Syracuse Advance Spring Spotlight Show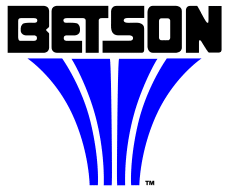 May 02, 2017 (Carlstadt, NJ) – Betson Enterprises, A Division of H. Betti Industries, Inc. is pleased to announce they held another successful Spring Spotlight Show in Verona, NY on April 11th . The show had a large turnout with many manufacturers and customers in attendance. Guests traveled hours to see the latest video, vending and redemption equipment the industry had to offer.
The event took place at the Turning Stone Resort and Casino, where guests enjoyed speaking with manufacturers about the newest game features available.
The Betson sales staff also highlighted their available lease programs, which consisted of the newest equipment with low monthly cost and flexible payment terms.
"We were extremely happy with the turnout, and would like to thank our customers for supporting Betson." said Dave Reiners, Branch Manager at Betson Syracuse Advance.
"The Spring Spotlight show is definitely something we look forward to having each year. This year's showcase had the best line-up of equipment I've seen in a long time."
About Betson Enterprises
Founded in 1934, Betson is today's leader in providing profitable solutions to the location-based entertainment industry. Our comprehensive product line includes amusement games, vending equipment, audio visual, parts, and billiards. Through our nationwide network of 16 offices, Betson offers client specific consultative solutions for the design, installation, service, and exporting of equipment. We offer competitive interest rates for leasing and financing, as well as deferred payments through our private in-house lending company. Betson has been the recipient of the American Amusement Manufacturer Association's "Distributor of the Year" award for the past 5 out of 7 years. Betson Enterprises is a division of H. Betti Industries, Inc. and is headquartered in Carlstadt, New Jersey.
For more information, please visit www.betson.com
Follow us on LinkedIn: https://www.linkedin.com/company/betson-enterprises
Link to press release: http://bit.ly/2pCx4Ax
---

| Home | Vending Technology News | More News | Vending Newsletter sign up | Questions? Contact us | email press releases
Also see:  | Technology Companies | Photo Booths | Kiddie Rides | Crane Games | Amusement Coin-Operated Games | Amusement Distributors |
VENDING YELLOW PAGES DIRECTORIES:
Call us at 1-800-956-8363 to POST YOUR COMPANY, or QUESTIONS?