Betson Enterprises Partners with The Locker Network to Provide Secure, Keyless Lockers to FEC Locations

Dallas, TX, November 2016 – • The Locker Network is pleased to announce it has appointed Betson Enterprises, a division of H. Betti Industries, Inc. as their exclusive US distributor of keyless electronic lockers for FEC locations including: trampoline parks, bowling centers and water parks. Betson is a one stop shop for amusement based location equipment. The addition of lockers from The Locker Network, further strengthens Betson's offering to the market. Customers purchasing from Betson benefit from a coordinated installation from one supplier, highly competitive financing options and dedicated local service from their network of 14 regional offices.
Most people carry a smart phone these days, many of them over $500 in value. With roughly 3 million phones stolen each year in the US since 2013, guests appreciate having a highly secure storage option that gives them peace of mind and allows them to have fun. The Locker Network's self-service lockershelp prevent theft while transforming under-utilized space into a low-maintenance, complementary revenue source.
With The Locker Network, renting a locker is fast, simple, secure and easy via a simple touch screen kiosk with multiple payment options. With no keys to issue, lost keys to replace or rental payments/deposits to be taken, location staff are free from the hassle associated with old fashioned
keyed lockers. With tough, secure steel reinforced doors and heavy gauge, tamper-proof electronic locks guests are safe in the knowledge that all their personal effects are secure. New and redesigned BOSS software gives locations full revenue accountability, while their guests enjoy the latest touchscreen technology, multiple payment options, secure access control and step by step voice assistance in eight different languages.
The Locker Network is part of the Helix Leisure group of companies, and this new appointment adds to the existing distribution agreements that Betson has in place with other Helix Leisure companies – Embed and LAI Games. "We are excited to welcome The Locker Network to our line-up of products and services." Said Jonathan Betti, Vice President, Sales and Business Development, H. Betti Industries. "The Locker Network gives
our clients the opportunity to provide a best in class storage solution as part of their family entertainment equipment experience."
"With their excellent reputation and industry experience we are delighted to partner with Betson to make our leading-edge lockers available to the wider entertainment market," said Marshall Ashdown, Senior VP for The Locker Network.
For more information on Betson, please visit www.betson.com.
About The Locker Network
The Locker Network, a subsidiary of Helix Leisure, is a leading manufacturer and supplier of advanced keyless networked electronic locker systems to leisure and entertainment facilities worldwide. The Locker Network draws on a legacy of 55 years of experience in the entertainment and game industry. The Locker Network is chosen for their outstanding reliability, ease of use, high levels of security and comprehensive support and monitoring. Incorporating the latest touch-screen technology, multi-payment and multilanguage options and secure access control, your guests can rent a locker easily and quickly.
The Locker Network will help you to determine an optimum locker configuration and revenue model to suit the needs of your location. Once installed, the exceptional durability and performance of the lockers means very minimal to no staff supervision is required, allowing you to focus on your core business. For more information, please visit www.thelockernetwork.com.
Follow Helix Leisure on LinkedIn for more updates: https://www.linkedin.com/company/helix-leisure
About Betson Enterprises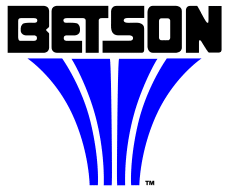 Founded in 1934, Betson is today's leader in providing profitable solutions to the location-based entertainment industry. Our comprehensive product line includes amusement games, vending equipment, audio visual, parts, and billiards. Through our nationwide network of 14 offices, Betson offers client specific consultative solutions for the design, installation, service, and exporting of equipment. We offer competitive interest rates for leasing and financing, as well as deferred payments through our private inhouse lending company. Betson has been the recipient of the American Amusement Manufacturer Association's "Distributor of the Year" award for the past 5 out of 6 years. Betson Enterprises is a division
of H. Betti Industries, Inc. and is headquartered in Carlstadt, New Jersey.
For more information, please visit www.betson.com.
Follow us on Linkedin: https://www.linkedin.com/company/betson-enterprises
---

| Home | Vending Technology News | More News | Vending Newsletter sign up | Questions? Contact us | email press release |
Also See: Amusement Games | Redemption | FEC | Amusement Distributors |
VENDING YELLOW PAGES DIRECTORIES:
Call us at 1-800-956-8363 to POST YOUR COMPANY, or QUESTIONS?