Betson Enterprises' Nina Byron Recognized as AMOA-NY "Industry Person of the Year"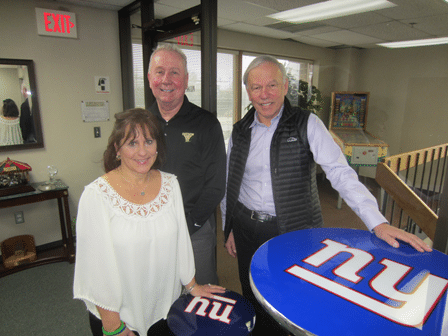 April 26, 2017 (Carlstadt, NJ) – Betson Enterprises, A Division of H. Betti Industries, Inc. is pleased to announce Financial Services Manager, Nina Byron, has been named 2017 Industry Person of the Year by the AMOA-NY (The Amusement and Music Owners of New York), making her the first woman to receive this prestigious award.
The AMOA-NY is a nonprofit group that represents the interests of businesses that install and own coinoperated amusement and music equipment throughout the state. Nina was presented with this award on April 24th during the Awards Gala and dinner at Ben & Jack's Steakhouse in Manhattan. "With her financial acumen, hard-work ethic and outgoing personality, Nina definitely deserves this award." said Kevin Fritz, Vice President of Betson Financial Services.
"She is widely respected as one of the most-liked and best known executives in the amusement and music industry. It is an honor to work with her all these years." When Nina was only 17 years old, the Garwood, NJ native started what would be a four-decade career in the coin operated industry. Initially employed as a credit manager, she worked part time while receiving her bachelor's degree in accounting from William Paterson University. Nina joined Betson in 1999, where she has been a key contributor to the company's growing financial services department. Today, Nina continues to provide oversight to Betson's corporate and branch office financial portfolio.
"I am honored to be chosen as the first woman to receive the Industry Person of the Year Award," said Nina Byron. "It is exciting to see how the industry has grown over the past years and I feel truly blessed to be part of it." The sentiment of the evening was one of admiration and excitement as Nina joined the ranks of industry veterans such as Robert Geschine, President of H. Betti Industries, Inc., Allen Weisberg of Apple Industries Inc. and Kevin Fritz, as recipients of the award.
Nina addressed the packed audience of family, friends, co-workers and industry members with a heartfelt speech and closed with the following words of wisdom. "Someone once told me you are not remembered by what you do, rather by how you make people feel. This is so important. We need to remember that the heart of any business is its people. How we behave and how we treat each other is at the core of our success." A Division of H. Betti Industries, Inc.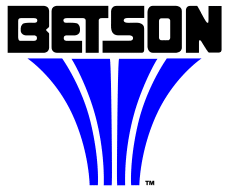 About Betson Enterprises – Founded in 1934, Betson is today's leader in providing profitable solutions to the location-based entertainment industry. Our comprehensive product line includes amusement games, vending equipment, audio visual, parts, and billiards. Through our nationwide network of 16 offices, Betson offers client specific consultative solutions for the design, installation, service, and exporting of equipment. We offer competitive interest rates for leasing and financing, as well as deferred payments through our private in-house lending company.
Betson has been the recipient of the American Amusement Manufacturer Association's "Distributor of the Year" award for the past 5 out of 7 years. Betson Enterprises is a division of H. Betti Industries, Inc. and is headquartered in Carlstadt, New Jersey.
For more information, please visit www.betson.com. Follow us on LinkedIn: https://www.linkedin.com/company/betson-enterprises.
---

| Home | Vending Technology News | More News | Vending Newsletter sign up | Questions? Contact us | email press releases
Also see:  | Technology Companies | Photo Booths | Kiddie Rides | Crane Games | Amusement Coin-Operated Games | Amusement Distributors |
VENDING YELLOW PAGES DIRECTORIES:
Call us at 1-800-956-8363 to POST YOUR COMPANY, or QUESTIONS?