Betson Enterprises and Specialty Coin Join Forces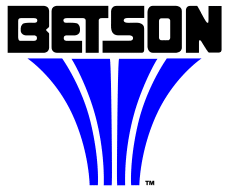 April 6, 2017 (Carlstadt, NJ) – Betson Enterprises, a division of H. Betti Industries, Inc., announced today that it has entered into an asset purchase agreement with Specialty Coin Products. The Pacific Northwest distributor will now be known as Betson Specialty Coin and will continue to have offices in Portland, Seattle and Salt Lake City.
"Several months ago when I began conversations with Bob Geschine, I knew right away that Betson was the best fit for my company, my employees and most importantly my incredible customer base." Said Specialty President Mike McWilliams. "Like Specialty, Betson is first and foremost a distributor. I am looking forward to bringing all the great tools that Betson has created to our clients and their facilities. It has been a great pleasure working with Bob and his staff throughout this process. I am very pleased to be a part of this first class organization."
McWilliams will remain on as part of the Betson senior management team and continue his role in running the Betson Specialty Coin branches.
"Mike McWilliams is one of the most liked and well respected individuals in our industry," said Robert Geschine, President of H. Betti Industries, Inc. "He has built a great team and we are honored to be able to bring them into the Betson family. We are equally excited to introduce Betson Specialty Coin's full suite of products and services to Mike's loyal customer base.
McWilliams said it will be business as usual for his customers and for anybody with questions to reach out to him at 503-786-9200 or via email at MikeM@coin-opgames.com.
About Betson Enterprises
Founded in 1934, Betson is today's leader in providing profitable solutions to the location-based entertainment industry. Our comprehensive product line includes amusement games, vending equipment, audio visual, parts, and billiards. Through our nationwide network of 16 offices, Betson offers client specific consultative solutions for the design, installation, service, and exporting of equipment. We offer competitive interest rates for leasing and financing, as well as deferred payments through our private in-house lending company. Betson has been the recipient of the American Amusement Manufacturer Association's "Distributor of the Year" award for the past 5 out of 7 years. Betson Enterprises is a division of H. Betti Industries, Inc. and is headquartered in Carlstadt, New Jersey.
For more information, please visit www.betson.com
Follow us on LinkedIn: https://www.linkedin.com/company/betson-enterprises
---

| Home | Vending Technology News | More News | Vending Newsletter sign up | Questions? Contact us | email press releases
Also see:  | Technology Companies | Photo Booths | Kiddie Rides | Crane Games | Amusement Coin-Operated Games | Amusement Distributors |
VENDING YELLOW PAGES DIRECTORIES:
Call us at 1-800-956-8363 to POST YOUR COMPANY, or QUESTIONS?