Automated Merchandising Systems and Vagabond Announce AMS Touchless Machine Available for Preorder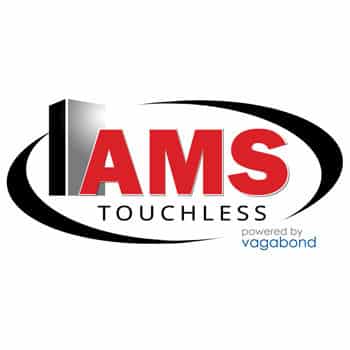 Washington, DC, December 29th, 2017 – Automated Merchandising Systems (amsvendors.com) and Vagabond (vgbnd.co) announced the ability to preorder the AMS Touchless vending machine. AMS designed the sleek touchless machine without a side panel, eliminating the need for a credit card reader, bill validator, coin mechanism or any buttons. All purchases on the AMS Touchless machine are made through Vagabond's embedded vīv commerce platform.
The partnership between AMS and Vagabond has resulted in a revolutionary machine with cutting edge technology that provides 20% more product capacity in the same footprint as AMS's traditional 5-wide Ambient Snack while eliminating components that cause 80-90% of machine service calls. The Touchless machine comes off the line wrapped in vīv's aesthetic art to further promote the vīv touchless vending commerce platform. Customers can customize the machine graphics to suit their needs if placing large quantity machine orders. AMS Distributors are now taking preorders for the AMS Touchless machine. The AMS Touchless is expected to begin shipping at the end of January 2018.
About vīv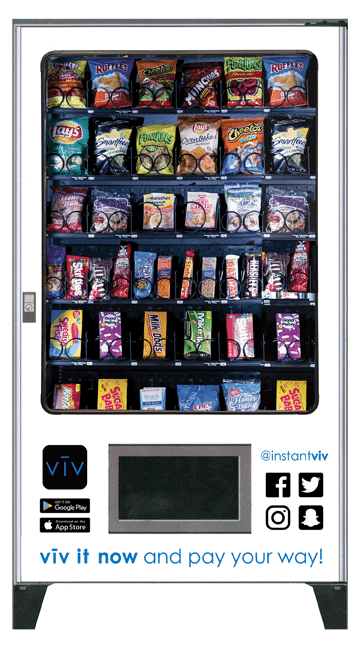 (viv-it.co) vīv is a B2B and B2C commerce app that helps businesses connect with their local communities. vīv can be used by a bakery selling bread to a restaurant, or by a brewery delivering growlers and merch to targeted consumers of age, or by a vending operator selling office, breakroom, janitorial, supplies to existing accounts. vīv for vending and micro markets enables businesses to delight consumers with a beautiful retail experience while establishing direct relationships between brands, retailers and consumers.
About Automated Merchandising Solutions (AMS)
AMS (amsvendors.com) machines are built with state-of-the-art materials and technology. They are purposely designed to be rugged, reliable, and reasonably priced. The interchangeability of parts means you store fewer spares. It also means you can change configurations quickly. Many AMS vendors feature the patented Sensit® Guaranteed Delivery System. At the manufacturing plant in Kearneysville, West Virginia, each vendor is inspected and signed for before it leaves the plant. This meticulous care in building is backed up by a staff of customer support and technical assistance specialists who are available to help with all vending questions.
---

| Home | Vending Technology News | More News | Vending Newsletter sign up | Questions? Contact us | email press release
Also see: Software Companies | Technology Companies | Micro Markets | Distributors | Machine Manufacturers | Vending Companies USA
VENDING YELLOW PAGES DIRECTORIES:
Call us at 1-800-956-8363 to POST YOUR COMPANY, or QUESTIONS?