7 Secrets to Success in the Vending Machine Business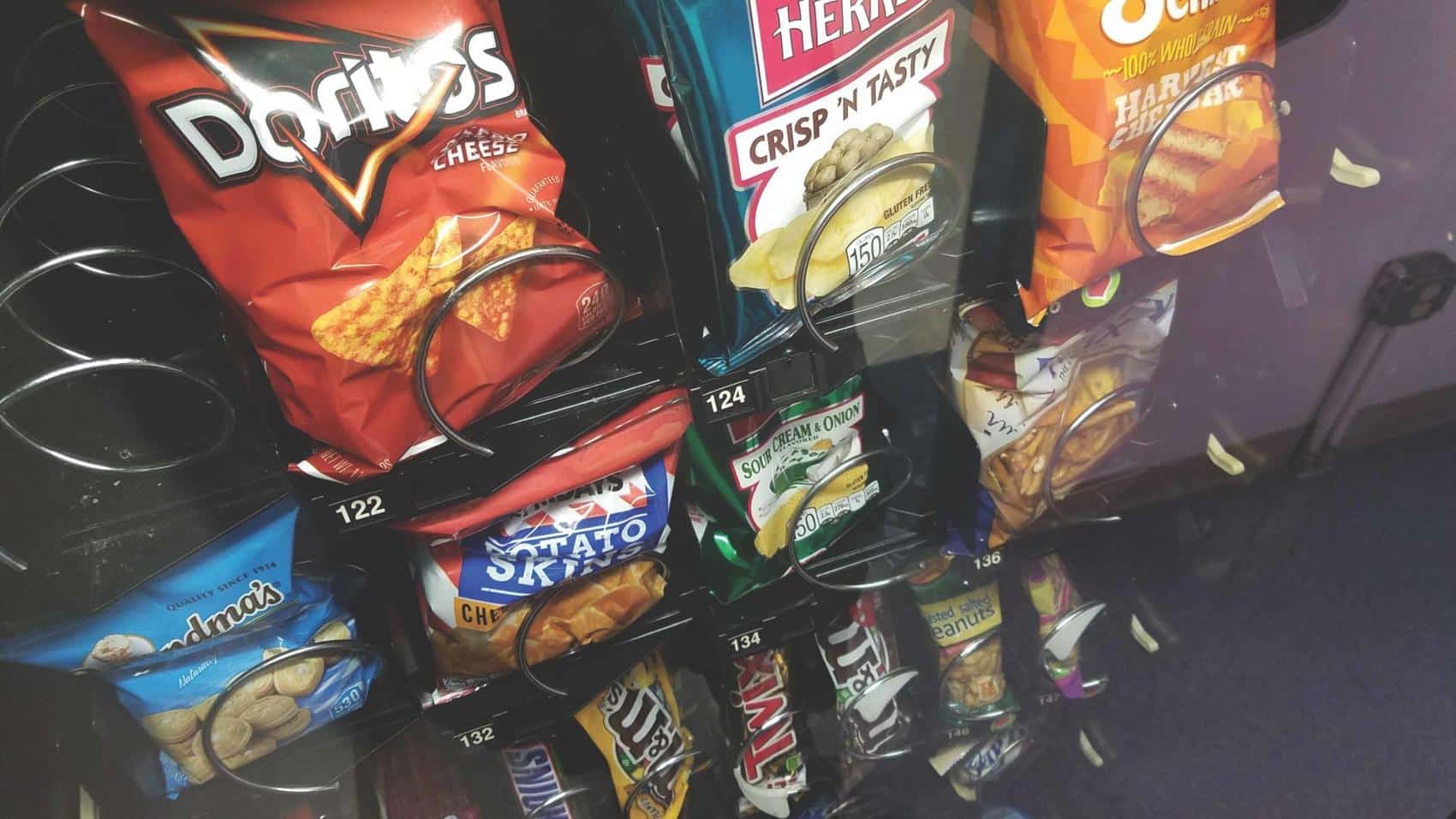 Learn the top keys to finding success as a vending machine owner so that you can set your machines apart from the competition.   
From products to location, these are the secrets you need to succeed in the vending machine business. 
The vending machine business appeals to many would-be entrepreneurs looking at the best potential business opportunities, and it's easy to understand why. Vending machines tout a hands-off and fairly recession-proof investment once you get them up and running. It's not surprising there are more than 4.6 million vending machines scattered across the United States.  
However, not every vending machine owner finds easy success, and it's important to be realistic about the profits you'll generate in this business. Still, there are some tips you can follow to ensure you're setting yourself up for as much success as possible.  
Let's take a look at some of the keys to making money and keeping your vending machine business customers coming back.  
Location, location, location.

 Obviously, you can't just place a vending machine anywhere. In order to be successful, you need to be strategic in the location you choose, the potential customer that will frequent the area, and what items will be appealing to buyers. This will dictate the type of machine and the products you'll offer.  While it can be appealing to place your vending machine in the first location that says "yes", you need to be confident that the location aligns with your business goals. 

 

Start small.

 If you ask most successful vending machine owners, they'll tell you they started small and tested the waters before purchasing or placing multiple machines. This is smart and  saves you from making a large upfront investment. The best approach is to choose one or two vending machines and place them in prime locations that are conveniently located and generate plenty of traffic. Once you get one or two up and running, you can grow your business from there. 

 

Understand that there is no magic number of machines to own.

 Building off of the previous tip, many vending machine owners discover that one machine in the right location can be as profitable as having three in lesser trafficked areas. Therefore, avoid buying into the idea that you need to have multiple machines in order to generate a profit. Ultimately, it comes down to setting a realistic expectation of what you hope to earn and how much effort you're willing to put in to maintain the machine or machines you have in the market. 

Accept debit/credit cards.

 It used to be that vending machine owners could operate cash and coin-only machines and avoid the fees associated with debit and credit card sales. However, the reality is that many people do not carry cash these days, so owning a vending machine that only takes coins or dollar bills will limit the amount of sales you'll generate. Ultimately, convenience is a huge motivating factor to your customers, so if you want to succeed you need to have a machine that can process debit and credit cards.

 

Don't skip the maintenance. 

Your vending machine, or machines, will require regular, preventative maintenance to operate properly. Maintaining a regular servicing schedule will help prevent major repairs, which can leave a machine out of commission for days or weeks at a time. When choosing a vending machine, make sure the manufacturer or seller offers the training you need to maintain the machine yourself, or a maintenance contract through which they provide the service. You can also hire an outside, experienced vending professional for maintenance needs.

 

Think beyond chips and candy.

 It used to be that vending machines were all about chips, candy, and soda. But times have changed, and Americans are more health conscious than ever — even when they're on the go. A survey of 1,000 Americans found that 

59 percent said they would be willing to pay more for fresh ingredients

. That's why you'll benefit from offering at least some healthier snack options in your machine even if those items cost a bit more. Healthy snack options are even more important if you're looking at placing a machine in a school or hospital. The 2014 introduction of the USDA's 

Smart Snack in School

 initiative limited the amount of calories, sugar, and sodium that snacks sold within schools could contain.

Consider the convenience and appeal of technology.

 Vintage vending machines certainly have their place. For example, a well-placed machine that sells glass bottles of Pepsi or Coca-Cola® generally do very well in the right places. For the majority of locations, however, customers will appreciate the convenience of technology. This includes things like credit card readers, LED display screens and touch screen functionality. In addition to convenience, digital screens also open up the possibility for advertising on the screen, which could generate additional revenue for your business. 
Success in the vending machine business requires more than a "set it and forget it" mentality. You must do your research on products, locations, and customers in order to develop a real understanding of the key components necessary to generate profits. By paying attention to those details, you'll be ahead of the game when it comes to staying competitive in this popular industry.  
Source: Bruce Hakutizwi
Also read The Vending Start-Up EKit and view Vending Routes for sale
---

Home | Vending Technology News | More News | Vending Newsletter sign up | Questions? Contact us | email press release
Call us at 1-800-956-8363 or POST YOUR COMPANY, GET NEW BUSINESS!