100% Skill Game The Vault Now Shipping from LAI Games
Dallas, TX, August, 2016 – LAI Games' new 100% skill redemption game, The Vault, is now in stock and we're busy filling back orders with limited additional units available for immediate delivery.
The Vault challenges players to line up the targets and unlock the treasure inside. Players get three chances to skillfully stop spinning reels in the safe zone to test of their safe cracking abilities. Unlocking the Minor Prize is within easy reach for every player; they have the choice to take or forfeit to play on for the opportunity to win the Major Prize shown in the cabinet topper. With an attractive all metal cabinet, eye-catching colorful LED lighting and its safe cracking theme, The Vault is an attraction on its own in any game room. It's the all-new 100% skill game from LAI Games that makes every player feel like a winner while unlocking big profits for operators.
The Vault will make its European debut at next month's Euro Attractions Show in Barcelona, Spain, Booth #730. For more information and to view the product video, visit www.laigames.com/the-vault.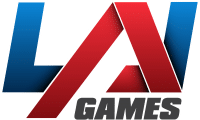 About LAI Games LAI Games, a subsidiary of Helix Leisure, and has been a leader in the interactive entertainment and game industry for over 50 years. The company develops, manufactures, and sells coin and card operated prize merchandising games, ticket redemption games, photo booths, kiddie rides, and video and novelty games. LAI Games is dedicated to bringing innovative and high incoming-producing games to the global market.
For more information, please visit www.laigames.com. Follow Helix Leisure on LinkedIn for more updates: https://www.linkedin.com/company/helixleisure
---

| Home | Vending Technology News | More News | Vending Newsletter sign up | Questions? Contact us | email press release | See more:  Amusement Game Distributors | Amusement Game Parts | Kiddie Rides | Redemption |