Xpresso Delight Franchise Aims to Disrupt Office Coffee While Eliminating Use of Over 100 Million Single Use Plastic Coffee Pods
Xpresso Delight has been brewing up great coffee in offices throughout Australia and New Zealand for nearly two decades now. The brand's global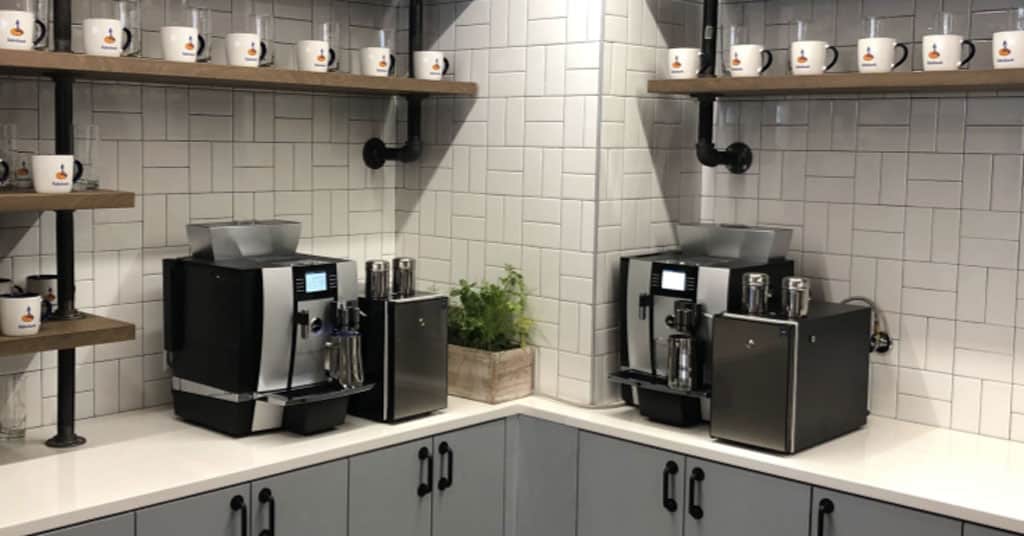 growth goals have it now rapidly expanding throughout the United States. But the brand is about more than just great, freshly-brewed coffee for office workers…it's also about sustainability.
"When we started, it was all about providing a cafe quality coffee experience for workplaces. What we couldn't foresee was that the industry was evolving toward single use plastic pods, which are convenient, yes, but ultimately the coffee doesn't taste very good because it is not fresh, and more importantly, the negative impact on the environment is substantial," says Paul Crabtree, the company's founder.
Single-use plastics, such as coffee pods, are unquestionably polluting planet earth. They damage air, water, and soil, and even kill wildlife. It's not going unnoticed and there are now efforts in some cities to ban plastic coffee pods.
The destructive nature of plastic pods is not lost on Xpresso Delight CEO Nigell Lee. "Coming from Australia where decent coffee simply isn't enough, it's amazing to me that so many workplaces offer plastic pod coffee to their employees because it's really bad coffee. And interestingly enough, with all of the attention on global warming in 2019, and now 2020, I don't know that they're even aware of the effect that their coffee choice is having on the environment. It's a textbook oversight of better, more sustainable products, in favor of convenience."
Xpresso Delight offers the solution for coffee lovers and planet conservationists alike. The company's "bean to cup" espresso machines brew rich-tasting coffee and eliminate the need for plastic cups altogether. Customers pay no upfront cost and are only charged per cup so companies only pay for exactly what their employees consume. Furthermore, the company's 100% Arabica coffee beans are shipped directly from the roaster to the office, minimizing the carbon footprint. Franchisees routinely service the machines to ensure efficiency and longevity.
"We wanted to make things really simple for the end user, small to large offices. All employees have to do is press a button to get a great coffee drink, even a latte or cappuccino," says Paul Crabtree, Founder of Xpresso Delight. "We do the rest, and they pay one all-inclusive per cup rate."
The eco-friendly office coffee franchise's earth-saving results are raising eyebrows. Last year the company-operated machines alone (not including franchise owners) poured nearly a million cups of coffee for offices in the U.S. (812,630 to be exact), a drop in the bucket when compared to the company's goals of being in 10,000 offices by 2025. Based on Xpresso Delight's numbers, their average client drinks 240 cups per week, which, when they reach their goal, would be over 120 million cups annually.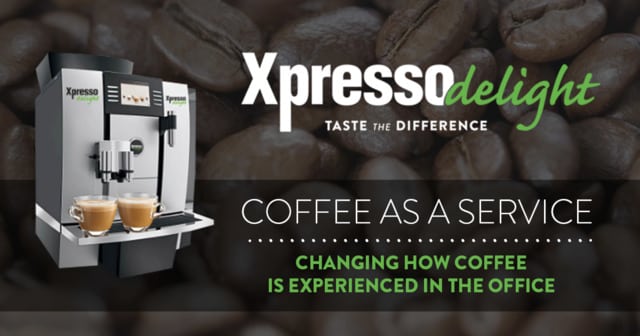 "Look, there's no question that plastic coffee pods are hurting the environment and if we can make positive change for the world by eliminating more than 100 million plastic pods being thrown into the garbage each and every year, we'll feel good about what we're doing, but we won't stop there," adds Lee. "We'll continue our mission of replacing plastic pod coffee in every office around the world." Contact Nigell Lee at nigell.lee@xpressodelight.com, or call 866-866-977-3776.
Xpresso Delight's business to business franchise model requires no real estate or buildout costs and integrates franchisees into a sophisticated supply chain (which roasts coffee in the U.S. and ships it directly from the roaster to franchisees' customers), a centralized billing system (which invoices franchisees' customers), and a suite of ops software including an iOS app specifically created for concierge techs. The simple-to-operate business offers its franchisees prime territories and flexible and scalable hours. Franchisees simply install the machines, clean and service them weekly, then log the cup volume in the iOS app. Simple operations, ongoing training and marketing assistance, simple supply chain, and centralized billing offer a flexible business model of semi-passive income.
Xpresso Delight is looking for more partners in the U.S. The brand has 23 franchises sold in the United States, primarily along the East Coast and most recently in Chicago. Over the next five years, the brand intends to have franchisees with machines in each of the 50 major business cities, including Los Angeles, Houston, San Francisco, and Miami. Xpresso Delight has exclusively partnered with Oakscale, a New York-based franchise development company, for its development strategy and efforts.
If Xpresso Delight sounds like the kind of business opportunity you are looking for, find out more about franchising and available territories by calling 866-977-3776 or downloading the Xpresso Delight franchise guide.
Contact Nigell Lee at nigell.lee@xpressodelight.com
---

 Vending Technology News | More News | Vending Newsletter sign up | Questions? Contact us | email press release
Also see: Software Companies | Technology Companies | Micro Markets | Cashless Vending | Distributors | Classified Ads | Routes for sale | Vending Companies USA | Home |
VENDING YELLOW PAGES DIRECTORIES:
Call us at 1-800-956-8363, POST YOUR COMPANY, GET NEW BUSINESS!