What Impact Will Covid-19 Have On The Vending Machine Market?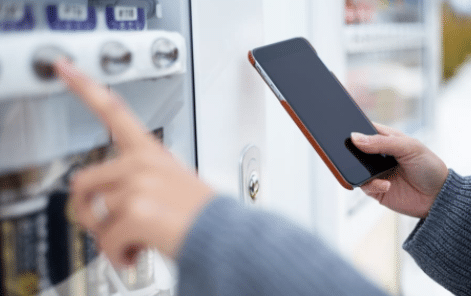 Covid-19 has changed the business world in many ways but the big question is what impact will it have on the connected vending machine market? 
An Industry Moving Forward 
The technology that has revolutionized the Connected Vending industry was already available 20 years ago but some mainstream operators in the vending industry were hesitant to embrace the change. 
By 2014, less than 20 percent of the global installed vending machine base could be classified as 'connected vending', since under 200 units were connected and most vending machines still utilized technology from the 20th century.  
Connected Vending Machines Are Used More Than Ever Before  
Following the onset of Covid-19, the connected vending machine market has been used more than ever before as more consumers have relied on vending machines to purchase foods, beverages, everyday products, and now PPE products like facemasks and hand sanitizer. 
With a connected vending machine, consumers have more options than the traditional vending machines of the past because these machines support both site payments, and online payments, so that consumers have more ways to pay and operators can enjoy greater ROI. 
Vending Operators And Consumers Are Enjoying The Benefits Of Connected Vending  
Besides offering consumers multiple ways to pay for items, connected vending machines also can calculate inventory, track which items are selling fast, keep track of customer spending behavior and send messages to vending operators alerting them of outages. 
As consumers grow more comfortable with connected vending machines it's expected that they will continue to embrace being able to pay with multiple options including credit cards and digital currency as some consumers are hesitant to use cash over fears that it can spread viruses. 
Huge Growth Predicted for 2021-2026 
At the end of 2019, the market size for the global connected vending machines market was close to $800 million and it's expected to grow to $1.3 billion by 2026, this is a CAGR equaling 7.5% for a short five-year period. 
Even though more consumers approve of connected vending and cashless payment options, vending operators still have to continue to improve their operational efficiency as consumers expect their vending machines to become even more user friendly and convenient in the years to come.  
 By Jeff Adair, Editor
---

 Vending Technology News | More News | Vending Newsletter sign up | Questions? Contact us | SUBMIT PRESS RELEASE
Also see: Software Companies | Technology Companies | Micro Markets | Cashless Vending Solutions | Distributors | Classified Ads | Routes for sale | Vending Companies USA | VendLoco Lists | Home |
VENDING YELLOW PAGES DIRECTORIES:
Call us at 1-800-956-8363, POST YOUR COMPANY, GET NEW BUSINESS!