Vending Design Works Intros OLLI, The Compact Smart Vending Machine

OLLI
Compact unit with impressive capacity. This unit comes with legal-age verification hardware, so this machine is ready to sell: CBD, PPE, tobacco, e-cigarette or similar products, right out of the box. These products are an untapped and lucrative market and these machines are primed to take a piece of it. This is a smart vending machine with remote access to monitor the status of the machine.
Power: 110Vac, 8A

Connectivity: Cell or LANMaterials: Steel, Aluminium

Payment Device: Nayax or Equivalent

Warranty: 1 year, all parts

Manufactured in USA

(Bottom stand portion not necessary for mounting to walls)
Dimensions: 18.5″(wide) x 42.0″(tall) x 13.1″(deep)

Weight: 85lbs

Max 18 conveyors

Conveyor Size: 12″long x 2″wide

Tray Size: 9″ wide

Tray Capacity: 36″tall, 9″ wide

Payment: Credit/Debit/Chip/Apple/TapDispensing vend sensor

Display: 24″ Touch Screen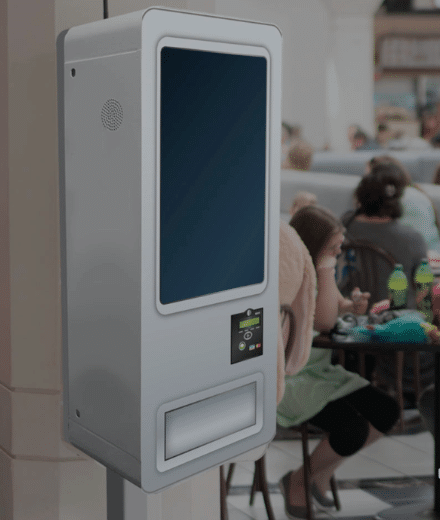 About Vending Design Works
Vending Design Works is a custom vending machine designer, manufacturer and distributor. Offering design and value added features as a service. We invite all sorts of ambitious visions and have shown a great track record for bringing ideas to the finish line.
Vending Design Works is a custom vending machine manufacturer, and a problem-solver above everything. We deliver machines as leading-edge as today's technology will allow.
When we can't use a vending machine that exists already to meet your needs, our design team can work to customize an existing vending machine or create a custom vending machine solution from scratch. That's how we're able to cover all industries, all applications.
For more information contact (204) 272-0310 | rischuk@vendinginfo.ca visit website at https://www.vendingdesignworks.com
---

 Vending Technology News | More News | Vending Newsletter sign up | Questions? Contact us | SUBMIT PRESS RELEASE
Also see: Software Companies | Technology Companies | Micro Markets | Cashless Vending Solutions | Distributors | Classified Ads | Routes for sale | Vending Companies USA | Home |
VENDING YELLOW PAGES DIRECTORIES:
Call us at 1-800-956-8363, POST YOUR COMPANY, GET NEW BUSINESS!