Vending Automation, The Latest Technology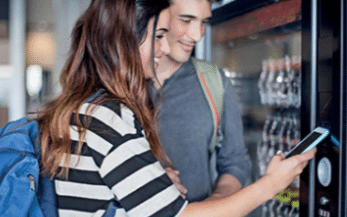 The world changed dramatically in 2020 as Covid-19 sped up the release of automation in the vending industry so that operators could continue offering foods, beverages, and other products from their vending machines and unattended micro markets. 
What does the future hold for vending as more cities around the world continue to reopen?  Will we continue to see a move towards automation in the vending industry or will the industry slowly begin to revert to where it was before Covid-19?
The 'New Normal' 
Even though Covid-19 cases are declining globally, the reality is that this virus could be something the world has to deal with for at least several years to come until a safe vaccine is delivered, and the Coronavirus is deemed as harmful as the the common cold. 
What does this mean for the vending industry in the coming years? The new 'new normal' means that we can expect to see more vending machines become automated and incorporate touchless and biometric solutions. 
We're seeing these solutions enter the vending marketplace, many companies (see below) are leading the way with developing touchless payment solutions for vending machines, while certain companies are developing biometric solutions that will enable consumers to order products via facial recognition. 
How Vending Operators Can Adapt To The Changing Market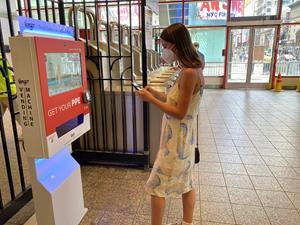 As more retail stores and cities across the United States grapple with new Covid-19 rules and restrictions, vending operators need to continue to adapt to the changing times as well. 
Vending and micro-market owners must continue to focus on investing in the latest technology to upgrading their older vending machines with safety measures which will help their consumers to utilize them with confidence. 
Besides investing in new technology, operators must also adapt to the demands of the vending market by offering PPE products like hand sanitizers, masks, and gloves to consumers on their vending routes. 
Owners must also focus on profitability by doing things to make their vending routes more efficient like reorganizing their vending routes, extending their restock cycles, and more. 
Touchless / Contactless Vending Articles:
What Technology Should Your Business Be Using? 
365 Retail Markets – https://365retailmarkets.com/  Located in Santa Clara, 365 Retail Markets specializes in creating custom–tailored payment solutions for the vending, kiosk, and automated micro market industries.  
Avanti Market – https://avantimarkets.com/  Avanti Markets is one of the first companies to pioneer the micro–market concept by transforming the dull company breakroom of the past, into a fresh food market, that offers freshly made foods and a variety of beverages.  What's great about Avanti Market is that they also make it possible for entrepreneurs to break into the micro–market industry with their unattended retail store packages. 
Crane Merchandising Systems – https://cranems.com/ Crane Merchandising Systems is a pioneer in the vending machine industry because the company has been creating vending machines for more than 80 years. Over the years, they have transitioned into offering cashless systems, enterprise software, and connectivity solutions that make them a "one–stop–shop" for all of a vending operators needs.  
Hivery – https://www.hivery.com  When vending operators want to expand their businesses, Hivery is the company that they call because Hivery specializes in vending analytics. This means that their artificial intelligence solution will study the existing data from vending machines to make recommendations which will increase returns, reduce restocking of vending machines, and more. 
Nayax – https://www.nayax.com Nayax offers operators a complete solution for building a thriving vending business including cashless payments, management software, and telemetry systems.  
PayRange – https://www.payrange.com/ PayRange was founded by Paresh Patel, a veteran of the automated retail industry having previously founded companies on both the customer-side and the technology-side. While credit card solutions for machines have been around for two-decades, Paresh recognized that current solutions pencil out for just a small fraction of machines. Undeniably the benefits are compelling — double digit lift in sales — but the cost of such solutions is a barrier as evidenced by penetration in the low single digits.
Vendekin Technologies – https://www.vendekin.com  With retail automation expanding at a rate of more than 10% per year, Vendekin enables vending operators to turn their cash or coin only vending machines, into a smart vending machines, that can accept all forms of payment. 
By Jeremy Raglin, Editor-Content Writer
---

 Vending Technology News | More News | Vending Newsletter sign up | Questions? Contact us | SUBMIT PRESS RELEASE
Also see: Software Companies | Technology Companies | Micro Markets | Cashless Vending Solutions | Distributors | Classified Ads | Routes for sale | Vending Companies USA | VendLoco Lists | Home |
VENDING YELLOW PAGES DIRECTORIES:
Call us at 1-800-956-8363, POST YOUR COMPANY, GET NEW BUSINESS!