Two Well Known Industry Experts Combine for the Benefit of Operators
Two often recommended and highly experienced representatives of our industry, have joined forces to help operators navigate the difficult and challenging environment we all currently face. 
Marc Rosset and Chuck Treister have now partnered with a goal of helping refreshment services operators unlock value and realize the monetization of the business they have built.  They work with Buyers and Sellers as intermediaries in the acquisitions of vending service businesses to complete the transactions smoothly and efficiently.  Acting as intermediaries has allowed them to manage the process for both the operator and their clients interested in adding to their portfolios of operating entities.  This unique approach lowers cost, reduces time, increases flexibility and smooths the process for the operator.  
Marc Rosset, founder of Professional Vending Consultants, Inc, and Chuck Treister of US Vending Management are both well respected and proven leaders in their respected fields.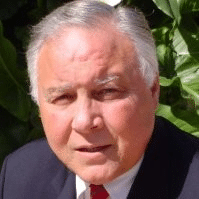 Chuck has over 30 years' experience which includes 2 stints at Crane Merchandising Systems as a Vice President of Sales for the US, Vice President of MAB Services, at one time the largest vending and refreshment provider in LA, and as an acquisition expert that was instrumental for the successful sale of not only MAB, but also the sale of Shop 24 to a private equity firm. 
Just a few of Chuck's other ventures include overseeing his own Vend Management operation and other services such as profit enhancement and business food industry consulting for clients such as Volkswagen of America, 3M, NAYAX, USAT, FastCorp, Southern Food Services and Price Waterhouse Cooper, just to name a few.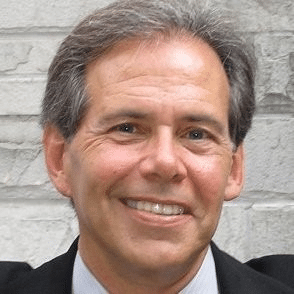 Marc is founder and president of Professional Vending Consultants Inc., a specialized intermediary for acquisitions of full-line vending, food service and office coffee service companies in the U.S. PVC has represented more than 310 transactions with gross sales revenues of just over $900 million since 1993. Marc has played a key role in helping to establish industry-recognized guidelines for the value of operations in our industry.  Marc is arguably the most experienced facilitator in our industry with an unparalleled reputation for integrity advising clients often without obligation as to their options. 
As Marc's clientele is much too numerous to account for here, just a few of his well-known clients include Canteen, AVI, American Food and Vending, First Class, Family Vending, Tampa Bay Vending, Aramark, Company Kitchen (Treat), CRH, Old Fashion Foods and First Choice as well many Canteen franchises such as Derringer Corp, Imperial Coffee, Continental, Pepsi Mid America, Atlantic Vending, and Canteen of Owensboro. 
If you are looking to buy or sell a vending business, a phone call is all it takes to initiate a no charge consultation to see how they may be able to help you. Contact Chuck at 714-273-2433 or chuck@usvendman.com. 
---

 Vending Technology News | More News | Vending Newsletter sign up | Questions? Contact us | SUBMIT PRESS RELEASE
Also see: Software Companies | Technology Companies | Micro Markets | Cashless Vending Solutions | Distributors | Classified Ads | Routes for sale | Vending Companies USA | VendLoco Lists | Home |
VENDING YELLOW PAGES DIRECTORIES:
Call us at 1-800-956-8363, POST YOUR COMPANY, GET NEW BUSINESS!