The Most Talked about New Transparent Experience – the CDS 3DP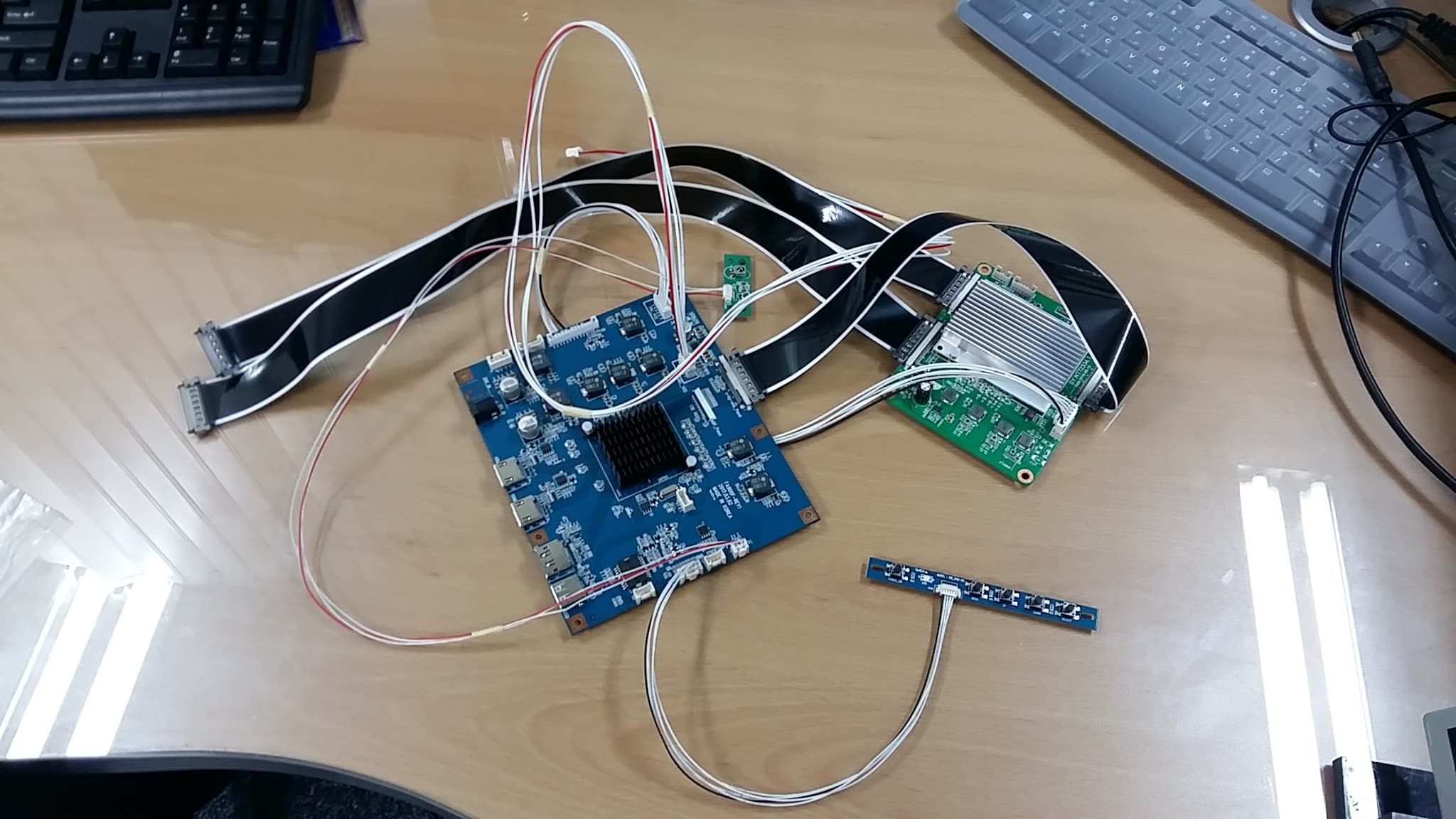 Crystal Display Systems LTD (CDS), the leading designer, distributor & value-added reseller of flat panel display solutions, have launched the new 3D transparent LCD displays.
Transparent LCDs usually need a high amount of backlight which in many cases has posed many issues and hurdles for many customers in design and project applications.
However with this new opportunity for backlighting the transparent LCD displays, by using a high brightness LCD display at the rear of the transparent, these issues are eliminated.
CDS' ClearVue3DP technology is constructed with a high brightness LCD display which has matched polarisers to the transparent LCD so they work as a pair, creating a 3D effect, creating a whole new transparent experience.
The technology is available in landscape or portrait solutions with no need for additional software and no glass needed!
Until now the solution has been sold in component format (two panels and two driver kits) for the customers to design and integrate their side.
However, after customer feedback and intensive R&D from CDS they are now offering two brand new options for the 3DP.
An open framed solution whereby the high brightness LCD panel is built into an open framed solution and the transparent LCD panel has the AD board built into the aluminium frame.
This eases integration for customers. As well as this the two panels can be built into a showcase to deliver an end solution to consumers where they have a plug and play turnkey solution with no design or integration needed.
The displays are manufactured within a showcase box much like the range of transparent LCD ClearVue showcases. The 3DP showcases feature extra LED lighting between the two panels and inputs for the two panels so content can be updated easily.
The 75 inch component format style is the most popular so far with keen interest for the smaller sizes in showcase coming through more recently.
Essentially, the high brightness LCD will act as a "mood screen" for a basic video which should be predominantly white. The content on the back screen shouldn't be too detailed as there will be a refraction.
Keeping it simple is key as if the back screen has too much going on it will affect the screen in front.
An object in between the screens would not be a problem at all if this is needed and the distance between the two screens is very subjective to your project/installation.
They can't be too close together due to a moire effect.
If you are interested in this technology further you can see more info here – http://crystal-display.com/products/transparent-3dp-displays/
You can see a video of the display in action here – https://youtu.be/ACHEvve5yp0
If you are impressed by the CDS 3DP then you should also be made aware of their whole range of transparent products including; transparent LCD panels up to 98 inches, transparent LG OLED in 55 inch modules with touch, transparent LCD showcases in a huge range of sizes with multiple options, transparent fridges, transparent LED glass and more.
If these displays are of interest to you and your company, please contact CDS' highly experienced and trained team of sales staff who take care of any enquiries. Their unbeatable technical team work closely with customers regarding installation and service worldwide.
The team can be reached via email info@crystal-display.com or you can call the UK main office +44 (0) 1634 327420
---

Vending Technology News | More News | Vending Newsletter sign up | Questions? Contact us | email press release
Also see: Software Companies | Technology Companies | Micro Markets | Cashless Vending | Distributors | Classified Ads | Routes for sale | Vending Companies USA | Home |
VENDING YELLOW PAGES DIRECTORIES:
Call us at 1-800-956-8363, POST YOUR COMPANY, GET NEW BUSINESS!