The Locker Network Offers Huge Discounts to Make Room for New Inventory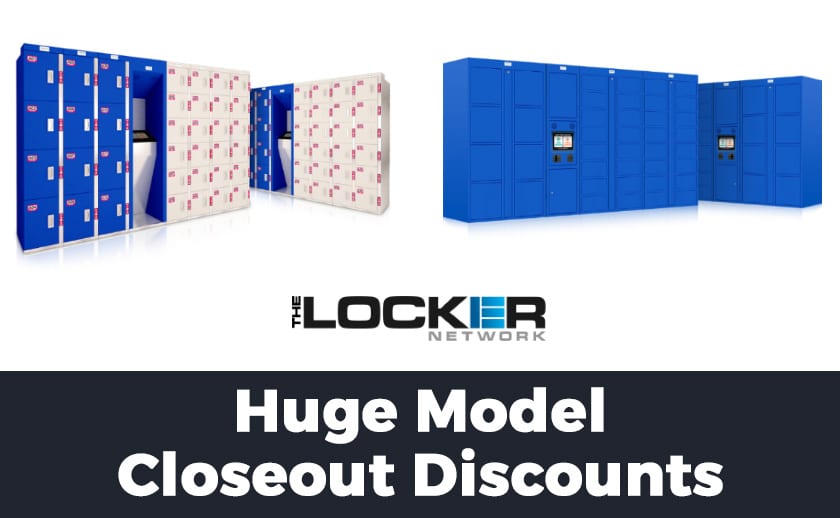 Dallas, September 17, 2020 – The Locker Network announces it is offering model closeout discounts up to 40% off on its keyless, electronic locker systems in order to make room for new inventory. This includes the value Pop Locker line as well as completely custom locker systems.
Pop Lockers are perfect for smaller venues and budget-conscious operators, offering the same state-ofthe-art software, revenue accountability, touchscreen interface, and all the other benefits of the Premium Custom locker systems. The Premium Custom locker systems are ideal for high-traffic locations such as theme parks and water parks that require a completely custom configuration and routine maintenance.
For even greater savings, operators can take advantage of The Locker Network's offerings of refurbished lockers. Refurbished lockers have been thoroughly inspected to ensure they work like new, but at a savings of 60-80% off. With premium stainless steel and marine-grade locks, plus a 60-day limited warranty, refurbished lockers the best value electronic lockers available.
Both of these discounts are available only while supplies last. Monthly support and software subscription fees apply.
For complete information, visit www.thelockernetwork.com/sale.
Phone: +1 (469) 541-1000
Sales: sales@thelockernetwork.com
---

Home | Vending Technology News | More News | Vending Newsletter sign up | Questions? Contact us | email press release
Call us at 1-800-956-8363 or POST YOUR COMPANY, GET NEW BUSINESS!