Smart Vending, How Retailers Turn It into A $15 Billion Dollar Market By 2025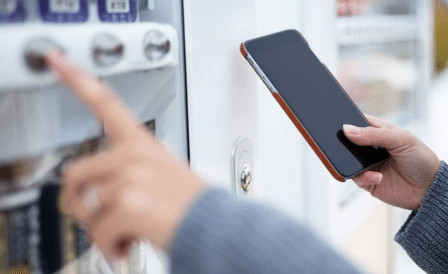 There's no doubt that technology is reshaping the way that consumers purchase goods and services, especially since Coronavirus, because consumers want to purchase the products that they need without having to interact with other people. 
The move towards smart vending, and implementing digital payment options, started long before COVID-19 but the need for smart vending has certainly become more important than ever. 
In today's world, most consumers want more digital payment solutions so that they can avoid having to touch any form of currency while potentially reducing the chance of spreading COVID-19 or other bacteria. 
With more vending owners around the world implementing cashless technologies, owners who had vending machines in 2017 that took in average sales of $2,000 per year, saw their gross sales rise by at least 110 percent in a period of 18 months. 
Smart Devices Are Changing the Vending Marketplace 
From micro markets, to vending machines, smart devices are changing the vending marketplaces and are reinventing how consumers do business. 
In years past, it wasn't uncommon for a consumer to physically walk up to a vending machine and physically touch the machine to place their order. Today, a consumer can download a vending app on their phone, walk up to the machine, scan a QR code or order the product that they want right from a smart device without having to actually touch the vending machine. 
Thanks to the demand for smart vending solutions, and what's been happening in the world due to COVID-19, the intelligent vending machine market is expected to grow by up to $15 billion in the next five years.  
What is the CAGR that's projected for the interactive kiosk market? Between 2020 and 2027 it's projected to be an awesome 6.1 percent!  
Cashless payments have increased by seven percent in the last 18 months alone. This is encouraging because it shows us that more consumers are open to paying for their products, foods, beverages and other items without having to actually use cash. 
This is also exciting because it shows us that more consumers are embracing smart vending machines including wall mounted machines, with touch screen vending, and so much more. 
Which Countries Are Leading the Way with Smart Vending? 
Smart Vending is literally the "wave of the future" and this can especially be seen in India where more companies are delivering intelligent vending machines to meet the demand of consumers. 
One company that's leading the way with intelligent vending solutions is Amazon.com. The global ecommerce brand has been building more "brick and mortar" stores in recent years and they've also been rolling out more smart kiosks that will enable consumers in India to purchase Amazon products including Kindle e-readers and Fire TV Sticks. 
Following India's lead, Australia has become a new "haven" for the smart vending market, major companies like Reis & Irvy's have been developing smart kiosks for their customers to order their trademark frozen yogurts and their other famous treats.  
The future is bright for smart vending, and the unattended retail market, as most economists are predicting that it will grow by up to 14 percent in the coming years. If you're a business owner, you can have confidence that now is the time for you to update your older vending machines to meet consumer demand.  
---

 Vending Technology News | More News | Vending Newsletter sign up | Questions? Contact us | SUBMIT PRESS RELEASE
Also see: Software Companies | Technology Companies | Micro Markets | Cashless Vending Solutions | Distributors | Classified Ads | Routes for sale | Vending Companies USA | Home |
VENDING YELLOW PAGES DIRECTORIES:
Call us at 1-800-956-8363, POST YOUR COMPANY, GET NEW BUSINESS!