Package Concierge- Fast, Frictionless Order Fulfillment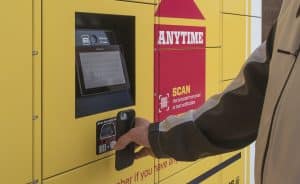 Do you want to offer your customers a fast and easy way for them to pick up products that they've ordered from your website or inside the store? Package Concierge is an excellent solution for fast and frictionless order fulfillment. 
In an era where most people want to avoid touching surfaces because they don't want to spread viruses, retail storage lockers are essential at offering customers the convenience and safety that they want. 
Helps Businesses Stay Open Longer 
With Package Concierge, retail lockers provide companies with the ultimate flexibility because they can now effectively stay open 24-7.  Once a customer orders their product online, it can be placed in the self-service locker and the customer can pick it up at their convenience. 
Improves Employee Efficiency  
Besides offering a business an extra 'layer' of service to their customers, Package Concierge also helps a business grow because employees no longer have to focus on helping customers fulfill their orders.  Employees can now focus more on customer satisfaction and efficiency while knowing that they have an effective solution for customers to retrieve their orders.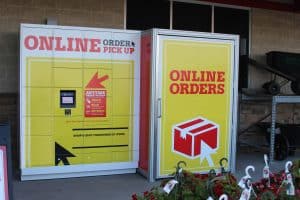 Streamlines Businesses During Covid-19 
Due to Covid-19, every business that sells physical products must adapt to the changing needs of consumers and start offering e–commerce, or they may go out of business. 
Recent statistics have shown that Covid-19 accelerated the pace of eCommerce adoption by about 5 years, as most consumers were eager to shop at home, and avoid spreading the virus. 
If a customer hasn't shopped at home during Covid-19, they often want to have an experience in the store that doesn't require them to interact with employees or touch surfaces.  
With Package Concierge, business owners have the best of both worlds because they can offer their customers a frictionless, contactless solution for order fulfilment.   
Automated retail lockers. . .
Provide a contactless pick-up;
Streamline BOPIS fulfillment;
Leverage the store location and minimize order touches;
Deliver a quick and convenient customer experience;
Create happy customers, and;
A happy customer is more brand loyal and has a higher lifetime value!
Now, more than ever, it is important to Expand your BOPIS fulfillment options to meet customer expectations with convenient automated retail lockers.
To learn more about Package Concierge, visit their website at https://www.packageconcierge.com. 
---

 Vending Technology News | More News | Vending Newsletter sign up | Questions? Contact us | SUBMIT PRESS RELEASE
Also see: Software Companies | Technology Companies | Micro Markets | Cashless Vending Solutions | Distributors | Classified Ads | Routes for sale | Vending Companies USA | VendLoco Lists | Home |
VENDING YELLOW PAGES DIRECTORIES:
Call us at 1-800-956-8363, POST YOUR COMPANY, GET NEW BUSINESS!