NAYAX PARTNERING WITH KSHER TO ENABLE PROMPTPAY, WECHAT PAY AND ALIPAY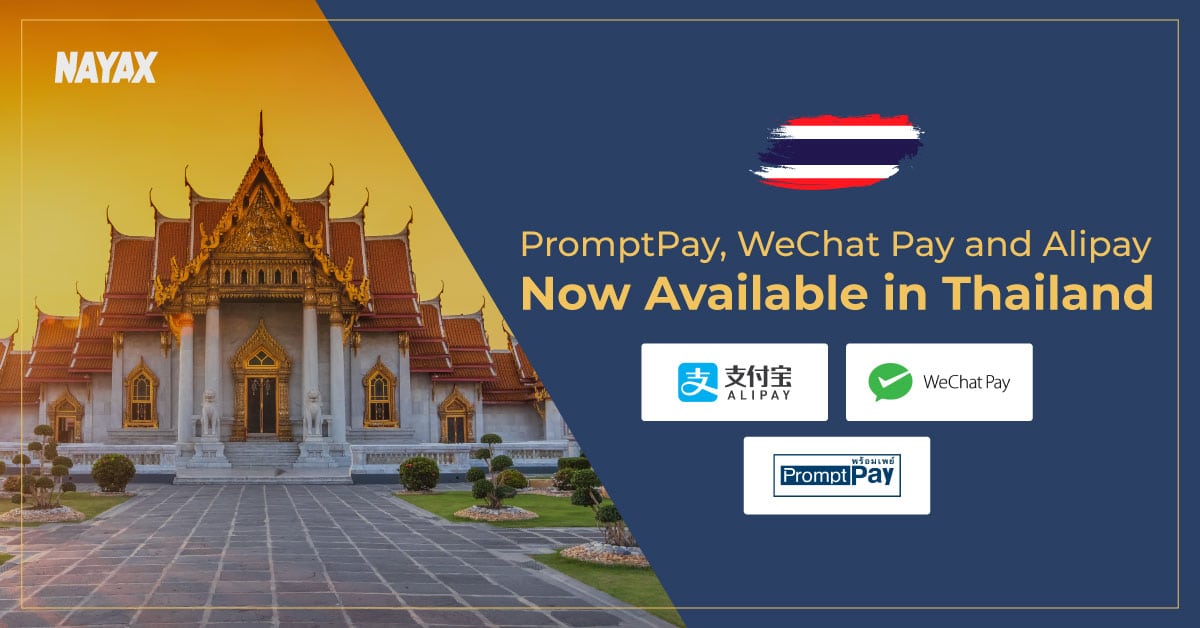 December 21, 2020, Shanghai, China – Nayax, the cashless solution provider for unattended retail and self-serve markets, is proud to announce that PromptPay, WeChat Pay and Alipay transactions are now available, and can be enabled upon request, on any VPOS Touch, Onyx or VPOS Fusion device in Thailand. Nayax has worked closely with integration partner, Ksher, to accomplish this milestone. With PromptPay the most popular mobile payment app in Thailand today, Nayax's customers of unattended retail can now accept all leading payment methods in Thailand, including Visa and Mastercard.
Consumers wishing to pay via PromptPay, WeChat Pay and Alipay can scan the QR code automatically generated and displayed on Nayax's devices. The process is a seamless, secure transaction, and will be available at any of the Nayax-powered machines in unattended retail businesses such as vending, laundromats, car washes and kiddie rides & arcades, etc…
"Having the opportunity to join forces with Nayax to bring new payment methods to their POS devices has been a rewarding process," said Austin Wang, CSO of Ksher. "In keeping with our mission, we were excited to work with their integration team to enable dynamic QR code PromptPay, Wechat Pay & Alipay acceptance on their VPOS Touch, Onyx and Fusion devices."
"As the use of QR codes expands worldwide, Nayax's experience with payment apps enabling these popular transactions has grown," says Omri Peled, Regional Manager -Asia, Nayax. "It's exciting to bring PromptPay, WeChat Pay and Alipay capabilities to our operators in Thailand, enabling them to offer their consumers the most payment options available – and we are looking forward to integrating even more payment options in the future. In addition, as QR codes play an increasing role in cross-channel promotions, we are providing our customers greater potential for building loyalty and return sales."
ABOUT KSHER
Ksher was established in 2016 by the founders of Dspread, a publicly traded payment technology company. Ksher opened its first satellite office in Bangkok, Thailand, and now provides payment integration services in 10 countries, including Thailand, Singapore, Malaysia, Japan, Russia, UAE, UK, France, and Canada.
ABOUT NAYAX
Nayax offers a complete cashless solution including telemetry, management suite and consumer engagement tools, to unattended retail and self-serve markets. Nayax's features help operators improve their day-to-day operations and long-term planning, while their marketing tools assist operators in transforming unattended machines into 24/7 retail stores with consumer engagement and IoT activities. As a global company, Nayax's goal is to provide all payment methods in each region, ensuring consumers can pay with their preferred payment method, wherever they are located. Contact Nayax for more information.