NAMA Chair Emeritus Richard Atnip's Wife Passed on June 27 
FULLERTON, CA – Joan Ann Atnip went to heaven to be with our Lord Jesus on Thursday evening June 27th, 2019 after a long hard battle with Alzheimer's. The spirit and grace with which she fought this disease is a reflection of her tenacity and good heart. 
Joan began her adventure in life on December 23rd, 1939 in Napa, California, the third child of Ed and Irene Marceau. She attended grade school through high school in Napa, where she was very active as a drum majorette and head cheerleader. 
She met her husband Dick in March 1959. After a whirlwind courtship of ten days they eloped, beginning a sixty-year marriage of faith, family, love, and prosperity. Throughout this time, Joan raised their three children and helped manage her and Dick's business, Atnip Co. Inc., until she retired. Perhap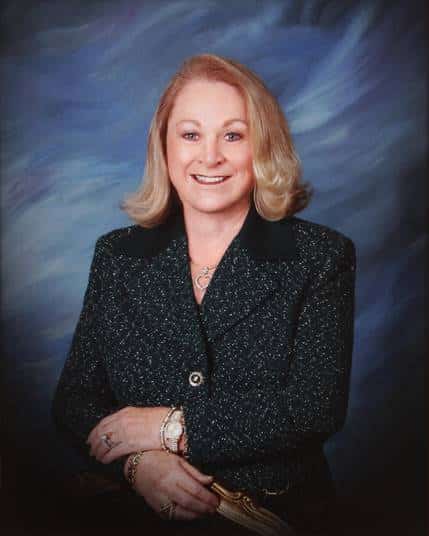 s Joan's effortless ability to manage work and family came from her hobby of juggling that she practiced as a child. Her grandchildren weren't bothered by such a question. They just watched her in awe as she kept balls in the air, never letting them fall. 
Joan was a tiger, untamed by other's expectations, and achieved her life's greatest dreams, which included two holes-in-one while playing golf. She also piloted her own airplane, rode dirt bikes, and traveled the world. Joan was many things, a tennis player, golfer, skier, airplane pilot, a blond, brunette, and a redhead. She said she was everything to Dick, with the exception of being tall, as she stands all of 5 feet 0 inches. 
Joan was preceded in death by her parents, Ed and Irene Marceau, her brother George Marceau, her sister, Connie Silva, and her younger brother, Steve Marceau. 
She is survived by her husband of 60 years, Dick Atnip, her sons, Larry (wife, Kath), David, Barry (wife, Melinda), as well as her grandchildren, Danielle, Taylor, Casey, Jordan, Piper, Richard, and Bradley. 
For more information visit http://www.atnipco.com/
---

Vending Technology News | More News | Vending Newsletter sign up | Questions? Contact us | email press release
Also see: Software Companies | Technology Companies | Micro Markets | Cashless Vending | Distributors | Classified Ads | Routes for sale | Vending Companies USA | Home |
VENDING YELLOW PAGES DIRECTORIES:
Call us at 1-800-956-8363, POST YOUR COMPANY, GET NEW BUSINESS!