LAI Games "Outnumbered" Raises the Bar on Player Engagement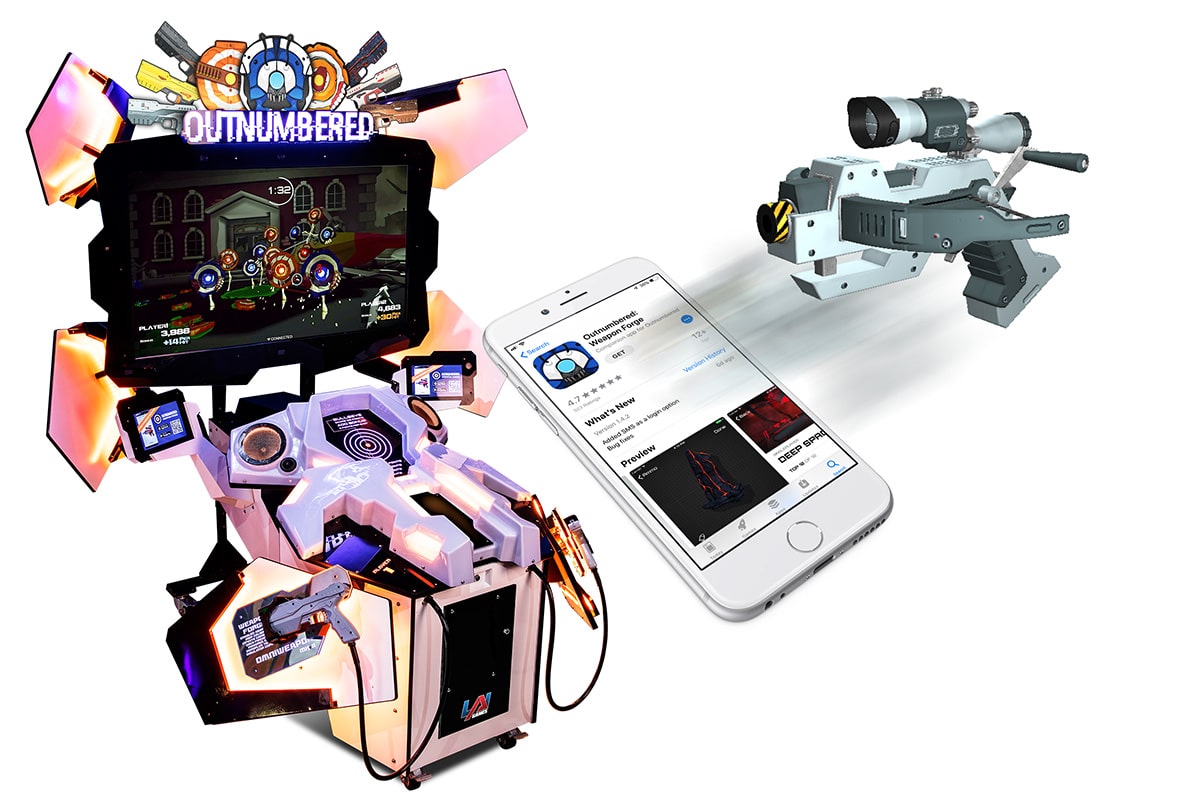 Dallas, September 27, 2019 – Premiere game manufacturer LAI Games will debut a new target-shooting video game at the upcoming IAAPA Expo in November called outnumbered. The competitive single or double player game is specifically engineered to drive traffic to the venue by rewarding people every time they play.
Outnumbered players unlock new in-game content after each stage, which they can use to create and upgrade custom weapons in the game's free companion app called Weapon Forge. Progress is saved, and by using the app to log in at the cabinet, players can pick up where they left off and use their new weapons in the game, creating a revolving door for repeat gameplay. Players can also use the app to find the closest game and track their career progress against live global leaderboards.
LAI Games Marketing Director Tabor Carlton will present in-depth information on this paradigm-shifting
game in an AMOA Associate Member Product Spotlight on Monday October 7th from 10-11am Central
time. AMOA members can register for the webinar here.
(Webinar Registration URL:
https://www.google.com/url?q=https%3A%2F%2Fzoom.us%2Fwebinar%2Fregister%2F3af189a568a6b2
fac5b9141539e44ee6&sa=D&ust=1569956215354000&usg=AFQjCNFXk1K1uI2e_x0Tkt6Qrg24GmfVpQ)
About LAI Games
LAI Games, a subsidiary of Helix Leisure, has been a leader in the interactive entertainment and game
industry for over 60 years. The company develops, manufactures, and sells coin and card operated
virtual reality, prize merchandising, video and ticket redemption games, photo booths and novelties. LAI
Games is dedicated to bringing innovative and high incoming-producing games to the global market. For
more information, please visit www.LAIGames.com.
Follow LAI Games on LinkedIn for more updates: https://www.linkedin.com/company/laigames
---

Home | Vending Technology News | More News | Vending Newsletter sign up | Questions? Contact us | email press release
Call us at 1-800-956-8363 or POST YOUR COMPANY, GET NEW BUSINESS!