Kelner offers Operators a 100% rebate on Value Builders System
Mike Kelner is offering a 100% rebate of the Value Builders System to any operator who selects VBB Advisors to act as the intermediary for the sale of their business. The rebate offer is good for up to five years on the $10,000 program. 

As a Certified Value Builder Consultant, Kelner offers operators a 12-module program that has a proven history of generating results. "A well positioned company will resonate with the type of buyers we need to attract in order to enjoy the maximum business valuation levels," said Kelner.  
According to Kelner, the Value Builder System is a statistically proven methodology for increasing the value of your company.  Companies that score a highly attainable 80 points will historically see offers up to 71% higher than other companies in the same channel.  
Kelner is confident that business valuations will rebound in 2021, especially for companies that take steps to ensure that their business is stronger and even more valuable than it was early this year, before the Covid-19 pandemic occurred.  "Our Value Builders System is about using a proven methodology that will make a company extremely attractive to the new breed of elite buyers – equity funds, bottling companies and convenience store chains that desperately want to enter our space," said Kelner.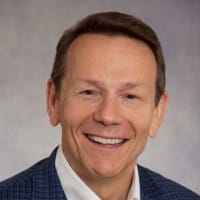 Mike Kelner of VBB Advisors specializes in sell-side advisory services and mergers & acquisitions.  His focus is on maximizing the realized value on behalf of clients.  ​VBB manages the entire process from positioning your company through the Value Builders System, to valuing your business, assembling information, to qualifying prospective buyers, through due diligence, legal documents and closing.  The process is entirely confidential in order to protect the interests of clients.   
Mike Kelner, 704-942-4621
Certified Business Intermediary 
mike@vendingbizbroker.com
www.vbbadvisors.com 
Business Valuations. VBB business valuations are based on financial analysis and actual market comparables producing extremely accurate estimates of value.

​

Financing Assistance.  VBB will provide assistance to businesses in the acquisition of various types of financing.  Services include preparation of loan packages and presentation to various funding sources.
Strategic Consulting.  With over 30 years of experience in the industry, VBB brings to bear a wealth of knowledge in all aspects of the business. 
Buy-Side Services.  On a contract basis, VBB will assist qualified, well-financed buyers seeking acquisitions in the vending, office coffee and bottled water industries.
Preparing Your Business for Sale.  VBB offers a two year strategic plan designed to prepare a business for a successful sale and maximize value on exit.
---

 Vending Technology News | More News | Vending Newsletter sign up | Questions? Contact us | email press release
Also see: Software Companies,  Technology Companies, Micro Markets, Cashless Vending,  Distributors, Classified Ads, Routes for sale, Vending Companies USA,  VendLoco Lists, Home
VENDING YELLOW PAGES DIRECTORIES:
Call us at 1-800-956-8363, POST YOUR COMPANY, GET NEW BUSINESS!