IDS Intros PUSH-IT, a New Tray Delivery System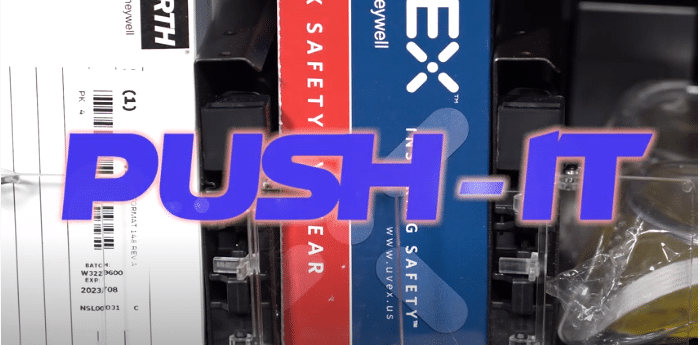 Intelligent Dispensing Solutions (IDS), a leading hardware and software provider of inventory management solutions, is pleased to introduce PUSH-IT, a new tray delivery system.  PUSH-IT allows customers to dispense larger items from our vending machines while also creating operating efficiencies. With no coils, PUSH-IT allows for greater capacity per selection and is adaptable to a wide variety of premium products, including different types, sizes, weight, and form factors including boxed items.
For example, in the IDS SD5000-R refrigerated supply dispenser, 17 1.1" x 3" x 1.1" 10 ml vial boxes of Lorazepam injection solution fit per selection with PUSH-IT, while only 14 boxes fit per selection with a standard coil.  Likewise, in the SD-5000 supply dispenser, seven 6.9" x 5.3" x 2.5" inch boxes of landline phone hands-free headsets fit per selection with PUSH-IT, while only six boxes fit per selection with a standard coil.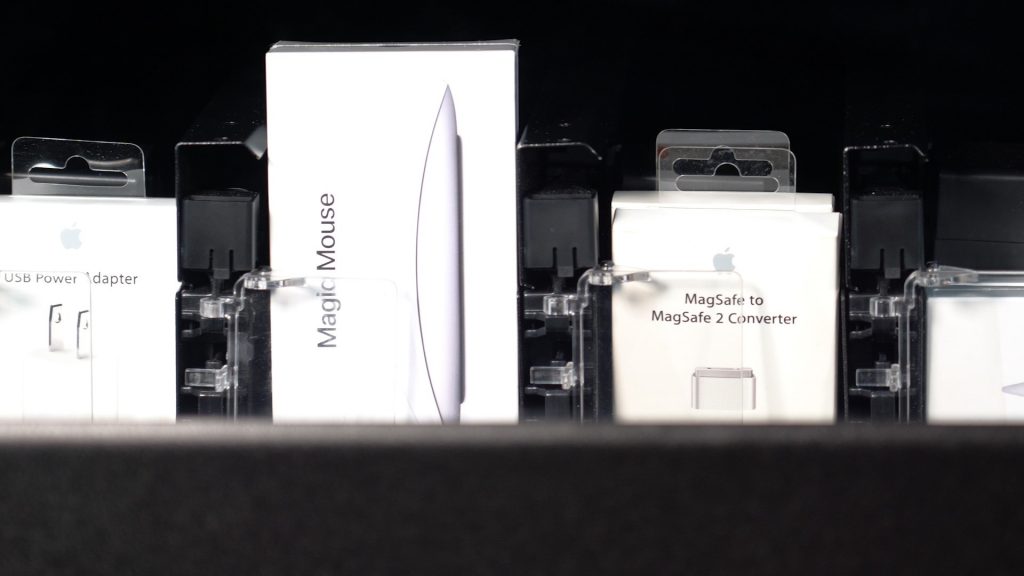 The PUSH-IT Delivery System is user-friendly and allows for flexible product configuration. Since there are no coils, selections are easily and quickly re-configurable infield without additional parts and it is reversible to accommodate extra-wide products. In addition, PUSH-IT provides a quicker restocking process than coils and eliminates any missed or empty slots occurring during the restock process.  PUSH-IT is strong and durable, able to push up to 15 pounds per selection or 30 pounds with paired devices.
With clear gates replacing obtrusive coils, PUSH-IT allows users to see the full products face on with no tilt or label obstruction, allowing them to better view the products and become informed by easily viewing the full front product label.  In addition, PUSH-IT eliminates the possibility of the products rotating in the selection when a product is vended from the selection, a nuisance that often occurs with coils.
"The PUSH-IT tray system enables clients to vend a wide variety of packaging. In addition, they can instantly change selection configuration width at no expense and with no additional parts required. The absence of coils dramatically speeds up restocking increasing productivity," commented Jim Dillingham, President and Owner, Vend-ucation.
To see PUSH-IT in action click HERE.  For more information on the PUSH-IT tray delivery system or any other IDS products, please contact IDS by calling 1-855-526-2683 or visit www.idsvending.com.
---

 Vending Technology News | More News | Vending Newsletter sign up | Questions? Contact us | SUBMIT PRESS RELEASE
Also see: Software Companies | Technology Companies | Micro Markets | Cashless Vending Solutions | Distributors | Classified Ads | Routes for sale | Vending Companies USA | VendLoco Lists | Home |
VENDING YELLOW PAGES DIRECTORIES:
Call us at 1-800-956-8363, POST YOUR COMPANY, GET NEW BUSINESS!