Global Vending 2020, Demand And Growth Worldwide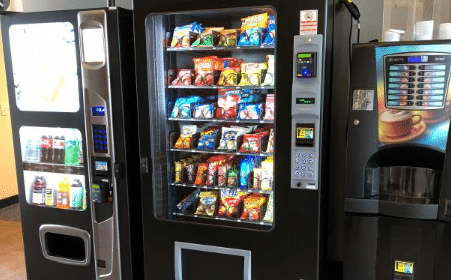 The global vending machine market started strong in 2020, poised for another great year. Although, since the pandemic started, the vending machine market has grown even more as vending machines have been classified as essential businesses during the pandemic because they require minimal physical interaction with other people. 
What's Happening With The Vending Machine Market In 2020? 
This year started out with many industry insiders predicting that the global vending machine market would actually decline by 2.7% or do about $7.5 billion in revenue in 2020 due to the decrease in per capita soda consumption, this statistic is expected to be surpassed. Why? The increased use of vending machines worldwide, especially in cities that have been heavily impacted by COVID-19. 
Many companies, including traditional restaurants have turned to vending in the hopes of using it as a method for keeping their businesses open during the lockdown and continuing to sell meals or food to their customers.  
Vending Machines Evolve 
Besides delivering food, vending machines are also being used in 2020 to deliver face masks, hand sanitizer, shoes, electronics and a wide variety of other products. 
Regardless of the changing use of vending machines in 2020, most vending machines are still being used worldwide to deliver snack items and other foods like chips, soda and in most cases "junk food" to their customers. 
More Vending Machines Enter The 21st Century 
Walk into a gas station, laundromat or store where a vending machine is placed and you will see that most older vending machines only accept cash, coins, or debt cards. 
With most people moving to paying for their items via their smart phones, most vending machine owners are embracing this technology and equipping their vending machines with the latest "plug and play" devices, like the Kuario Smart Connector, so that they can allow customers to pay for items from their smart phones. 
Opportunity  
Led by companies like Fuji Electric, Crane Merchandising Systems, SandenVendo, Evoka Group, The Wittern Group, the vending machine market continues to enjoy huge growth especially in China and Japan where it's not uncommon for consumers to be able to buy everything from the latest smart phone to a hot bowl of ramen noodles, day or night. 
In spite of the major players in the global vending machine market, it's still possible for anyone to get started in the vending business  Buying a new vending machine can cost between $3,000 and $8,000, and approximately $1,000 to $3,000 per used vending machine.
The main contributing factors of cost are the type of machine such as drink, snack, food, coffee, etc. and the type of technology it uses. Once a vending machine is placed in location that gets a high amount of foot traffic or many employees using that breakroom, that machine can bring in hundreds or more $$ per week. 
By Jeremy Raglin, Contributing Editor
---

 Vending Technology News | More News | Vending Newsletter sign up | Questions? Contact us | email press release
Also see: Software Companies,  Technology Companies, Micro Markets, Cashless Vending,  Distributors, Classified Ads, Routes for sale, Vending Companies USA,  VendLoco Lists, Home
VENDING YELLOW PAGES DIRECTORIES:
Call us at 1-800-956-8363, POST YOUR COMPANY, GET NEW BUSINESS!