EVA PUBLISHES NEW ELECTRONIC PAYMENT SPECIFICATION
The European Vending & Coffee Service Association (EVA) has published Version 2 of its Electronic Payment Specification (EPS).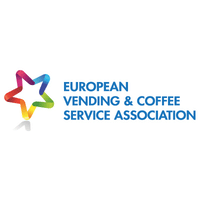 Brussels, 10 February 2020 – The EVA EPS defines a minimum set of requirements to be followed by vending machines and electronic payment systems to ensure mutual compatibility. Both hardware and software/communication specifications were covered in the initial version as well as this comprehensive update. The EVA EPS also includes a purchase process which is user-friendly and consistent with that experienced by consumers using other payment methods, and terminal manufacturers can also apply for an EPS compliance code for their payment terminals in order to demonstrate they follow the standard. 
The EVA is pleased to announce that Version 2 of the EPS has now been released, bringing a raft of new changes and updates in order to remain fully up-to-date, easily understood, and open to newer payment schemes and technologies. The new Version 2 consists of two distinct volumes, with one focusing on the mechanical requirements for fitting terminals to vending machines, and the other volume on vending-specific communication protocols. The split is designed to allow similar industries to use, adopt and implement the mechanical dimensions, while yet giving the freedom to choose and determine which protocol(s) are best used in that particular industry.  
The update was made over the last few years thanks to the work, input and contributions from members of the EVA Electronic Payment Committee, made up primarily of payment systems providers and machine manufacturers. 
Jürgen Göbel, member of the EVA Executive Committee representing payment systems & vending solutions is convinced that the new EPS is more customer–centric and that its adoption at vending machines will increase the use of bank and credit cards in our sector. "The strong usage of NFC and contactless cards as well as mobile wallets in retail will also lead into a significant growth of cashless payment in vending. The mutual compatibility of electronic payment systems and vending machines reduces the cost of integration." 
Mihai Ungureanu, founder and CEO of the Romanian vending operator OFresh and EVA Executive Committee member explained, "As an operator we find the EPS extremely useful to our business. It means that I have effectively a guidebook on how to implement electronic payments in vending machines, and the EPS has undoubtedly helped the growth of cashless in our industry. This new version brings added clarity and an ease of understanding for all users, through new explanations, recommendations and a greater recognition of newer payment methodologies."  
The new EPS can be downloaded for free from the EVA website (after registration), and supersedes as of this notice Version 1: 
https://www.vending-europe.eu/activities/technical-and-standards/ 
About the European Vending & Coffee Service Association 
The European Vending & Coffee Service Association (EVA) is a not-for-profit organisation established and situated in Brussels since 1994. It represents the interests of the European coffee service and vending industry vis-à-vis the European Institutions and other relevant authorities or bodies. Its membership is composed of national associations and individual companies across Europe. The EVA represents all segments of the coffee service, water dispenser and vending industry: machine and component manufacturers, suppliers of commodities (coffee, ingredients, snacks, cold drinks, cups etc.), and operators. 
---

 Vending Technology News | More News | Vending Newsletter sign up | Questions? Contact us | email press release
Also see: Software Companies | Technology Companies | Micro Markets | Cashless Vending | Distributors | Classified Ads | Routes for sale | Vending Companies USA | Home |
VENDING YELLOW PAGES DIRECTORIES:
Call us at 1-800-956-8363, POST YOUR COMPANY, GET NEW BUSINESS!