EV Charging Points in Europe and North America to reach 4.4 Million by 2024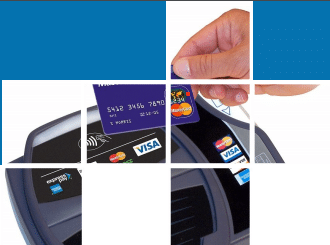 Gothenburg, Sweden – Berg Insight released new findings about the market for electric vehicle charging infrastructure in Europe and North America. The number of connected EV charging points in Europe and North America reached an estimated 0.9 million units in 2019. Europe represents the largest share of around 0.6 million of these charging points, corresponding to a connectivity penetration rate of 46 percent. In North America, about 0.3 million of the total number of charging points were connected, equivalent to a connectivity penetration rate of 35 percent. Growing at a compound annual growth rate (CAGR) of 38 percent, the number of connected charging points in the two regions is expected to reach 4.4 million in 2024.
The connected EV charging station market is served by a variety of players. The type of companies offering backoffice software platforms for charging stations include dedicated charging station management software providers and hardware providers. A number of charge point operators (CPOs) have developed their backoffice platforms in-house, which in some cases are offered as white-label solutions to other CPOs as well. In North America, ChargePoint is a clear leader in terms of connected charging points. Additional companies having a notable number of connected charging stations on their platform in the region include AddEnergie, SemaConnect, EV Connect, Blink Charging and Greenlots (Shell Group). ChargePoint and Enel X further account for the majority of the connected home chargers in the region. Examples of vendors having a significant number of connected charging points in Europe include NewMotion (Shell Group), EVBox (Engie), Virta, Has-to-be, Greenflux, Last Mile Solutions and Driivz. The Nordic hardware providers CTEK and Zaptec also have large numbers of connected charging points. Additional notable players in Europe include Vattenfall, Innogy, Allego and Fortum.
"The integration of communications equipment in EV charging stations can improve the delivered service and operations in a multitude of ways", said Adam Bjorkman, IoT Analyst, Berg Insight. Charge point operators can remotely monitor and manage the charging stations and electric vehicle drivers can at the same time locate chargers, monitor charging availability and manage payments using a smartphone app. "The number of connected charging points has in the last year grown significantly, and as long as the electric vehicle fleet continues to grow rapidly the demand for connected charging stations will be steady", continued Mr. Bjorkman. He adds that most of the connected charging points in Europe and North America are either in public or semi-public applications. "The number of connected home charging stations is still relatively limited in both regions, but expected to increase in parallel to the general trend of our homes becoming smarter", concluded Mr. Bjorkman.
Download report brochure: EV Charging Infrastructure in Europe and North America
About Berg Insight
Berg Insight is a dedicated M2M/IoT market research firm based in Sweden. We have been specialising in all major M2M/IoT verticals such as fleet management, car telematics, smart metering, smart homes, mHealth and industrial M2M since 2004. Our vision is to be the most valuable source of intelligence for our customers. Berg Insight offers numerous market reports, detailed market forecast databases and advisory services. We provide custom research tailored to your requirements including focussed research papers, business case analysis, go-to-market strategies and bespoke market forecasting. We have provided analytical services to 1000 clients in 72 countries on six continents to date. Our customers range from many of the world's largest mobile operators, IT companies and telecom vendors, to venture capitalists, technology start-ups and specialist consultants.
For additional information, please contact: Johan Fagerberg, CEO
E-mail: johan.fagerberg@berginsight.com
Phone: +46 31 711 30 91
Twitter: www.twitter.com/berginsight
---

 Vending Technology News | More News | Vending Newsletter sign up | Questions? Contact us | SUBMIT PRESS RELEASE
Also see: Software Companies | Technology Companies | Micro Markets | Cashless Vending Solutions | Distributors | Classified Ads | Routes for sale | Vending Companies USA | VendLoco Lists | Home |
VENDING YELLOW PAGES DIRECTORIES:
Call us at 1-800-956-8363, POST YOUR COMPANY, GET NEW BUSINESS!