CTW 2019 CALL FOR SPEAKERS OPEN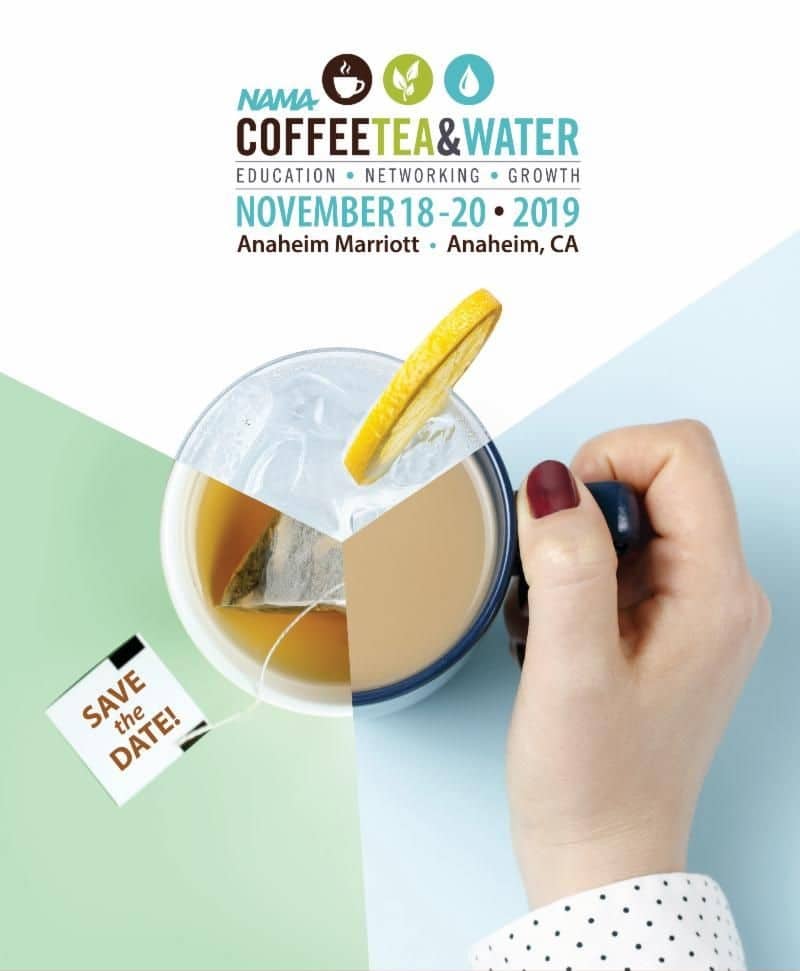 (CHICAGO) May 7, 2019 – Calling all industry thought leaders! 
NAMA is now accepting proposals for education sessions for the 2019 Coffee, Tea & Water Show in Anaheim, CA, taking place November 18-20.  
"We are gearing up for CTW in Anaheim in November 2019," said Jon Snyder, Vice President, Snyder Food Services, Inc. and Coffee Services Committee Chair. "This year's education line up promises to be a go-to resource for OCS operators wishing to grow their business and make an impact on the bottom line. Education content will include topics around innovation and disruptive technologies, sustainability, better-for-you drinks, caffeine and health, consumer and industry trends and the future of coffee (or tea, or water)." 
A few key questions and content themes to guide proposal development include:   
Where is the industry going next?

 
What are current co

nsumption trends at work

?

 
Tea varieties

 – what are the flavors of the future?

 
What are sustainability issues for the industry to consider right now?

 
Straws

Single-use plastics

Packaging

 
"We look forward to reviewing insightful proposals from our industry colleagues and creating a robust CTW education program that will help attendees leverage innovation to advance their businesses," Snyder concluded. 
CTW 2019 CALL FOR SPEAKERS OPEN, Submissions Due May 14 . 
Click here to learn more and submit your proposal.  
Founded in 1936, NAMA is the association representing the $25 billion U.S. convenience services industry.  With more than 1,000 member companies – including many of the world's most recognized brands – NAMA provides advocacy, education and research for its membership. Visit NAMA on Facebook, Twitter and LinkedIn. 
---

Home | Vending Technology News | More News | Vending Newsletter sign up | Questions? Contact us | email press release
Call us at 1-800-956-8363 or POST YOUR COMPANY, GET NEW BUSINESS!