COVID-19 Highlights Need for Real-Time Cargo Tracking Solutions
Gothenburg, Sweden – June 29, 2020: Berg Insight, the world's leading IoT market research provider, today released a new market report covering the cargo tracking market. The number of active tracking devices deployed for cargo loading units including trailers, intermodal containers, rail freight wagons, air cargo containers, cargo boxes and pallets reached 7.5 million worldwide in 2019. Growing at a compound annual growth rate (CAGR) of 25.4 percent, this number is expected to reach 23.2 million by 2024. In terms of installed units, trailer telematics is today the most developed market, followed by tracking devices for general cargo applications and intermodal containers.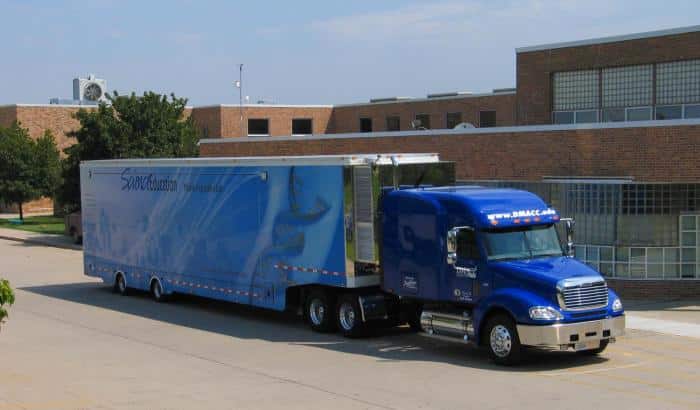 The markets for tracking solutions for rail freight wagons and air cargo containers are considerably smaller but are estimated to grow substantially during the coming five years. The total market value for trailer and cargo container tracking solutions reached an estimated € 1.1 billion in 2019. Growing at a CAGR of 16.2 percent, the total market size is forecasted to reach € 2.2 billion in 2024.
Berg Insight ranks ORBCOMM as the largest vendor of tracking solutions for cargo loading units, having a significant installed base of trailers as well as containers. ORBCOMM is together with SkyBitz, Spireon, CalAmp, PowerFleet and Samsara the leading players on the North American trailer telematics market in terms of number of active units. The European trailer telematics market is smaller than the North American and is dominated by Idem Telematics, Schmitz Cargobull, Transics/WABCO and CLS Group.
Five major vendors on the container tracking solution market are Malaysia-based Envotech, China-based ZillionSource, France-based TRAXENS and Sierra Wireless and Geoforce based in the US. Mecomo and Agheera, both based in Europe, are major vendors in the adjacent swap body segment. Nexiot, Siemens, SAVVY and DOT Telematik based in Europe and Amsted Rail based in North America are significant vendors of tracking solutions for rail freight wagons. Sensitech, Roambee, OnAsset Intelligence and Controlant are notable players in the general cargo segment, also offering solutions for air freight cargo tracking.
The global COVID-19 pandemic is anticipated to create an increased focus on supply chain visibility and security going forward. "In light of recent events it has been made clear that real-time data on the location and condition of cargo in transit is crucial for an efficient and reliable supply chain", says Martin Backman, Senior Analyst at Berg Insight. Low-Power Wide-Area (LPWA) networks developed specifically for IoT applications such as Sigfox, CAT-M1, NB-IoT and LoRaWAN are now increasingly available around the world which lowers the barriers for adoption of tracking solutions.
"There are great opportunities for solution providers ahead as there will be a surge for cargo tracking solutions post COVID-19 and there will be various communications technology options available to support different customer needs", concludes Mr. Backman.
Download report brochure:  Trailer and Cargo Container Tracking
About Berg Insight
Berg Insight is a dedicated M2M/IoT market research firm based in Sweden. We have been specialising in all major M2M/IoT verticals such as fleet management, car telematics, smart metering, smart homes, mHealth and industrial M2M since 2004. Our vision is to be the most valuable source of intelligence for our customers. Berg Insight offers numerous market reports, detailed market forecast databases and advisory services. We provide custom research tailored to your requirements including focussed research papers, business case analysis, go-to-market strategies and bespoke market forecasting. We have provided analytical services to 1000 clients in 72 countries on six continents to date. Our customers range from many of the world's largest mobile operators, IT companies and telecom vendors, to venture capitalists, technology start-ups and specialist consultants.
For additional information, please contact:
Johan Fagerberg, CEO
E-mail: johan.fagerberg@berginsight.com
Phone: +46 31 711 30 91
Twitter: www.twitter.com/berginsight

---

 Vending Technology News | More News | Vending Newsletter sign up | Questions? Contact us | SUBMIT PRESS RELEASE
Also see: Software Companies | Technology Companies | Micro Markets | Cashless Vending Solutions | Distributors | Classified Ads | Routes for sale | Vending Companies USA | VendLoco Lists | Home |
VENDING YELLOW PAGES DIRECTORIES:
Call us at 1-800-956-8363, POST YOUR COMPANY, GET NEW BUSINESS!