Coldtainer Helps To Keep Food Fresh For Vending And Micro Markets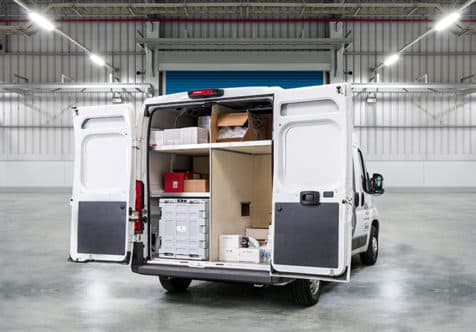 There's no doubt that for the vending owner, food preservation is a top priority because time is of the essence when food is being transported to a vending machine or micro market. 
Thankfully, with Coldtainer, an owner's concern about food preservation becomes a thing of the past because their temperature-controlled containers will keep food fresh while it's being transported to its destination. 
What's great about Coldtainer is that these refrigerated storage containers can easily fit into any vehicle and they will run on a vehicles 12-volt engine battery, dedicated battery, or you can plug in a Coldtainer into a 110 AC Wall Outlet. 
The Right Solution For Keeping Food Fresh 
Coldtainer isn't like other mobile refrigerators like you may have used in the past; when you connect one of these temperature-controlled containers to the internet, you will also have the ability to monitor or change the temperature of each Container via your smartphone or internet–connected device.   
Besides vending and micro–markets, Coldtainers can also be used in a wide variety of other fields as well where it's necessary to transport fresh foods. The design of a Coldtainer also makes them ideal to use for container to logistics companies because it's possible for a shipping company to safely ship items and have confidence that they will stay fresh. 
You will like using Coldtainer for your business because they are also easy to clean/open and will keep your cold items safe regardless if you're transporting them to a destination in the city, country, or anywhere in between. 
Many Sizes Available 
Unlike other solutions that you may have used to transport foods or other perishable items in the past, Coldtainer comes in a wide variety of sizes ranging from small sizes like 0.8 ft³ to 58 ft³. 
Each Coldtainer is a professional active refrigerated container with world–class insulation and excellent temperature control. These storage containers are excellent for keeping food and any perishable item cold, especially when it's being transported from the place where it's made or produced to a micro–market or vending machine.  
Utilizing the latest technology, Coldtainer is made from a single piece of molding that doesn't have any internal junctions. This helps with keeping food or perishables cold for longer periods while also making the unit easy to clean and preserving service life. 
Reliable And Versatile 
In today's world, the micro-market and vending owners don't have a lot of options when it comes to keeping their food fresh when it's being transported from where it's made, to where it will be sold. 
The good news is that Coldtainer offers business owners a convenient way to transport their items reliably and since each unit also comes with a 10-hour battery, an owner won't have to be concerned about what happens if their coldtainer loses power while they are transporting food or perishable items. 
To learn more about Coldtainer, visit their website at www.coldtainerusa.com, or call 877-757-5974.

---

 Vending Technology News | More News | Vending Newsletter sign up | Questions? Contact us | email press release
Also see: Software Companies,  Technology Companies, Micro Markets, Cashless Vending,  Distributors, Classified Ads, Routes for sale, Vending Companies USA,  VendLoco Lists, Home
VENDING YELLOW PAGES DIRECTORIES:
Call us at 1-800-956-8363, POST YOUR COMPANY, GET NEW BUSINESS!