Brad Gates Joins Structural Concepts as CEO & President
Retiring CEO Dave Geerts remains on Board of Directors.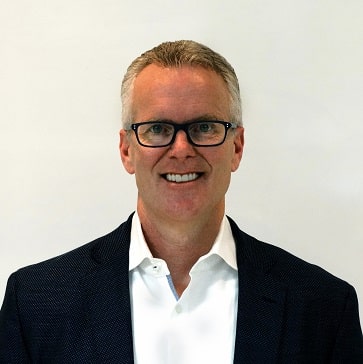 MUSKEGON, MI (October 7, 2019) – Structural Concepts, a leading manufacturer of temperature-controlled food and beverage display cases, is pleased to announce that Brad Gates, an accomplished business executive with more than 30 years of experience, has joined the company as CEO & President.
With a proven track record in driving organizational growth, Gates' collective experiences combine financial, operational, sales and marketing leadership with a focus on what it takes to power measurable customer success in highly competitive markets.
Under Gates' leadership, the company will continue to evolve product lines that create increasingly engaging shopping experiences, drive product performance efficiencies and stay at the forefront of changing consumer trends in convenience, personalization and eating well.
"I'm pleased to join a company with a passion for setting standards," said Gates. "Structural Concepts' award-winning technologies set the standard for design, operation and performance, all while maintaining stringent regulatory requirements. As consumer demand for healthier and fresher prepared and ready-to-go foods continues to escalate, we're positioned to deliver refrigeration solutions that increase customer sales while decreasing their operating expenses."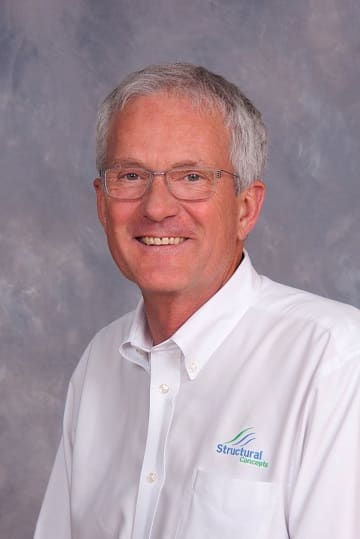 Gates is replacing Dave Geerts, who will retire as CEO in October, after a successful and long career with the company. Geerts will continue to help drive Structural Concepts' success as a member of its board of directors. Having led the company as its CEO for the past 25 years, Geerts' investment in industry-leading research and development and advanced product testing was a direct catalyst for development of the company's highly-proprietary product line. This has resulted in products that serve as showcases for exceptional product presentation and deliver superior energy efficiencies and refrigeration technologies to outperform competitive products, even in the harshest of environments.
"It's been my privilege to work alongside such a dedicated and talented team of professionals," said Geerts. "I'm confident that under Brad's leadership, the company will continue to innovate and grow as they shape a vision for the future that leverages our market position and takes the company and its customers to new levels of success."
Gates was CEO at Pure Safety Group and at the Nautic Global Group prior to joining Structural Concepts. A Minnesota native, Gates holds a Master of Arts Degree in Organizational Management and a Bachelor of Arts degree in Marketing Management from Concordia University in St. Paul, MN.
To learn more about Structural Concepts, visit www.structuralconcepts.com. 
About Structural Concepts
Headquartered in Muskegon, MI, Structural Concepts is a leading manufacturer of temperature-controlled refrigerated merchandising solutions, serving the Food Service and Supermarket industries with the largest range of food and beverage displays in the market. Customers include restaurants, cafes, convenience stores, airports, kiosks, healthcare facilities, schools, as well as large supermarket chains and grocerants. Its industry-leading R&D, and extensive product development and testing, have led to superior displays that enhance presentation and freshness, reduce energy consumption and perform in the harshest of environments. For more information, visit www.structuralconcepts.com.
---

Vending Technology News | More News | Vending Newsletter sign up | Questions? Contact us | email press release
Also see: Software Companies | Technology Companies | Micro Markets | Cashless Vending | Distributors | Classified Ads | Routes for sale | Vending Companies USA | Home |
VENDING YELLOW PAGES DIRECTORIES:
Call us at 1-800-956-8363, POST YOUR COMPANY, GET NEW BUSINESS!