Betson's 10th Northwest Amusement Showcase Tops for LAI Games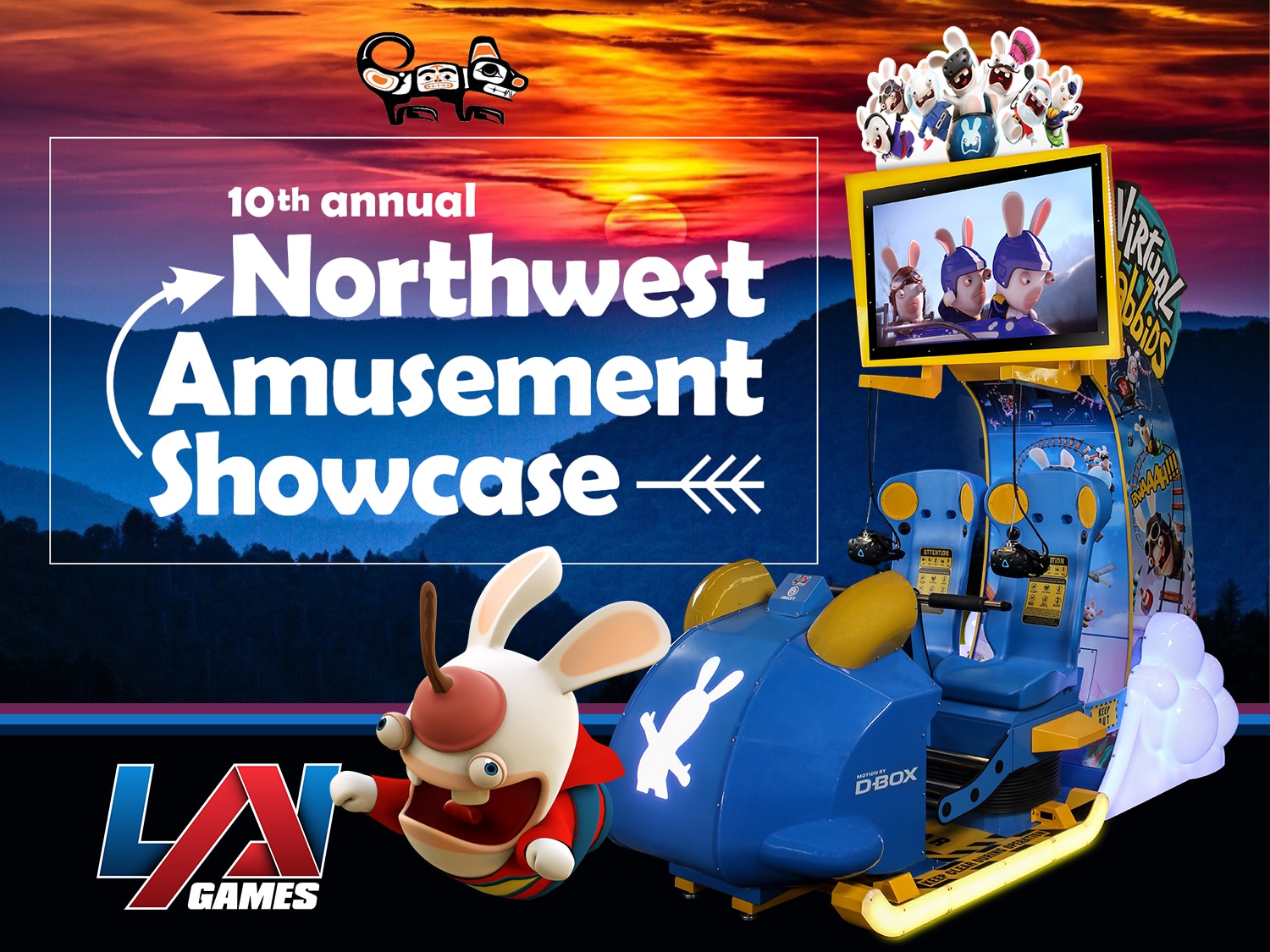 Dallas, October 22, 2019 – LAI Games reports a fantastic showing at Betson's 10th Annual Northwest Amusement Showcase in Vancouver, Washington, earlier this month. LAI Games featured their hit VR attraction,  Virtual Rabbids: The Big Ride, which took attendees on a wild ride through three wacky
worlds full of thrills and spills. Company VP of Sales, Chris Brady, sat on the panel of the Virtual Reality 101 round table discussion, which gave operators an overview of the various types of VR that are available for entertainment venues and best practices for succeeding with VR.
"It was great being a part of the 10th anniversary of this great show," said Brady. "The turnout was incredible, as was the opportunity to speak to the benefits of unattended virtual reality as part of the VR panel."
For more information on Virtual Rabbids: The Big Ride and the Big Expansion Pack that was recently released with three new experiences, visit www.laigames.com/virtual-rabbids, or come try the new rides for yourself at the IAAPA Expo, Booth 1034, next month in Orlando!
About LAI Games
LAI Games, a subsidiary of Helix Leisure, has been a leader in the interactive entertainment and game industry for over 60 years. The company develops, manufactures, and sells coin and card operated virtual reality, prize merchandising, video and ticket redemption games, photo booths and novelties. LAI Games is dedicated to bringing innovative and high incoming-producing games to the global market. For more information, please visit www.LAIGames.com.
Follow LAI Games on LinkedIn for more updates: https://www.linkedin.com/company/laigames
---

Home | Vending Technology News | More News | Vending Newsletter sign up | Questions? Contact us | email press release
Call us at 1-800-956-8363 or POST YOUR COMPANY, GET NEW BUSINESS!